As mosquito opportunities grow, so do lessons learned, as PMP's 2017 Mosquito Survey shows.
Not so long ago, mosquito management was an occasional service for most pest management professionals (PMPs). An existing client might ask for an adulticide treatment for an upcoming backyard party, for example, or request mosquito dunks for their pond so they could enjoy the outdoors bite-free for the summer. For the most part, communities were in charge of sending fogging trucks through their neighborhoods, occasionally engaging a private firm for the task.
But in the past decade or so, because of the heightened media coverage of first West Nile virus (WNV) and then Zika virus — and their frightening prospects of birth defects or even death from a mere bite from a carrier mosquito — the game plan has changed dramatically. When warmer weather hits, PMPs find the phone ringing for mosquito control almost as much as they do for ants and other warmer-season pests.

Standing out from the crowd
Pest Management Professional (PMP) recently conducted an exclusive reader survey about PMPs and the mosquito service segment. Because of the comparatively rapid growth of this segment industry-wide, our readers report that the top obstacle facing them is the fierce pricing competition in the market.
David Bisaillon, president of Envirocare Pest Control, Watertown, Conn., notes that his company was one of the first five in the state offering mosquito and tick service to residential customers when his 20-year-old firm got into the segment about five years ago.
"I have four dedicated mosquito technicians who take a layoff in the off-season," he explains, noting that nearly 75 percent of mosquito service comes from existing general pest control (GPC) or termite management customers. "They come back in March for sales, and applications start in mid-April."
But Jeff Annis, chairman of Advanced Services, Augusta, Ga., notes there is no "off-season" for mosquitoes in his market, where temperatures are above 55°F nearly year-round.
"Even if it is just a visit where you work with an integrated pest management (IPM) checklist, there is something you can do about mosquito control all months of the year," he points out, adding that firms that don't take IPM seriously would be wise to remember the acronym does not equal "indiscriminate pest massacre."
Advanced Services Technical Director Bo Thomas, ACE, says his technicians are cross-trained to look for conducive conditions during every service.
"If they're getting bitten during an outside treatment, for example, they know there's a mosquito problem," Thomas says. "They explain to the customer what our company can do to help fight WNV."
To combat the pushback of "We don't have mosquitoes" from customers, Thomas says, the company rebranded its service as Pest Plus.
"We're not just doing the perimeter of the home, but also the perimeter of the yard and the foliage," he explains, noting that it has extra benefits. "We have had bad Argentine ant issues, and this approach keeps them, fleas and a lot of other pests from foraging further out. It takes a little more product, but that product, put in the right place, reduces callbacks and upset customers."
Mike Tullos, vice president of Cramer Pest Control, Fort Mill, S.C., reports his firm has a similar program, branded as Premier Plus.
"We have been offering mosquito service for the past five years, and find it is a reliable source of revenue if the treatments are done correctly," Tullos adds. "We service for mosquitoes monthly, even with the Premier Plus program being a quarterly service."
Instead of using universal techs, Adam's Pest Control has put two technicians specifically on monthly mosquito service. Michael Tulp, vice president of the Jupiter, Fla.-based company, says he'd rather invest in intensive training. "It's like anything else: If everyone does five or 10 mosquito jobs, no one's an expert," he says. "But if one guy does 50, he's an expert."
Ravi Sachdeva, CEO and resident entomologist of American Pest Management, Manhattan, Kan., says his team has expanded its mosquito service beyond special events to season-round protection. While that's brought in additional, recurring revenue, he's quick to point out that American hasn't left special events behind.
"We market our mosquito service at bridal shows, especially those with popular outdoor wedding venues," he says. "We exhibit at several local shows, and follow up with the venues involved with an e-mail detailing our program. Their expectations are higher, and they are treated like a white-glove account. We are likely to increase the frequency of treatments if the product label will allow it."
Griffin Pest Solutions has found success with mosquito work as an upsell service to existing customers and a standalone service to new customers. Pamela Blauvelt, vice president of operations for the Kalamazoo, Mich.-based firm, notes cross-trained technicians perform the monthly work.
"We use the universal technician model for just about everything we do," adds Blauvelt, who also is vice president of the Michigan Pest Management Association. "Because of our geography and distance between customers, it makes sense for us to do it that way. In dense urban areas, however, it doesn't have the same importance because customers are closer together. Some firms may opt to dedicate mosquito specialists because of the expense of mosquito management equipment and the extra training."
Brian Garrison, COO of national franchisor Mosquito Joe, based in Virginia Beach, Va., says residential service is his company's bread and butter, but his team encourages franchisees to think outside the box — and inside their communities.
"There is so much opportunity, from public pools with picnic areas to golf courses, zoos, and restaurant patios," he says.

Educating consumers
The second-biggest obstacle for mosquito service, as ranked by PMP readers, is competing against do-it-yourselfers (DIYers). The third-biggest obstacle is customer education — and by extension, cooperation.
Charles Osborne, ACE, president of Osborne Pest Management, Colorado Springs, Colo., says even with extensive habitat modification, it's nearly impossible to provide complete mosquito control.
"We're talking about a creature that flies and the wind blows them in," he quips. To manage customer expectations, he provides handouts to teach them the importance of checking flowerpots, removing leaves from gutters, etc.
"You have to work with customers and let them know what their job is, too — unless you're going to provide that service for them," he adds.
Mosquito Joe's Garrison says even in markets where Zika-carrying Aedes mosquitoes are not present, customers are still concerned. This is a double-edged sword, he warns.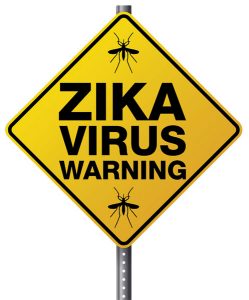 "We've been careful to position ourselves. We're not experts in Zika, but we are experts in mosquito control," he continues. "We added a page to our website last year that gave Zika information, and we made it a point to only reference information from established sources like the CDC (U.S. Centers for Disease Control and Prevention) and WHO (World Health Organization)."
Annis says that while Advanced Services saw a temporary spike in mosquito control interest during the most intense period of Zika coverage last summer, calls have been more about outdoor enjoyment than potential disease.
"The main thing is really not being able to enjoy your backyard deck or working in your yard without getting 20 bites that end up itching," he says.

Additional opportunities
The flip side of dealing with today's customers is that public health awareness has increased, thanks to the wealth of information (and, unfortunately, misinformation) available online and through a variety of other media channels. In fact, the increase in public health awareness was ranked by PMP survey respondents as the top opportunity for the 2017 mosquito season.
Ranking second in the survey for top opportunities: More clients are giving repeat business and/or referrals for mosquito work. The two main markets for which Bert Putterman, a vice president of Rentokil, is responsible are Puerto Rico and the Dominican Republic. While implementing a large-scale project this year in Caguas, Puerto Rico, he noted that he and his team learned a lot about the nature of mosquito work.
"We soon realized it's imperative to inspect the heck out of properties and remove all the breeding sites you can possibly remove. We're basically cleaning garbage out of yards," he says. "We're asking 'Do you want this? Can we move it? Can we move it to the curb for the garbage truck to haul away?' They will pay you to haul it to the street, just so they don't have to do it themselves."
Focusing on the future
Does the future of mosquito work include drones? Putterman thinks so.
"Drones are terrific for looking at roofs, and potentially treating them," he explains. That said, the public's need for privacy — which sometimes escalates to paranoia — is a big hurdle for drone use. Putterman says his team has used police escorts in situations where an abandoned home's swimming pool is a mosquito breeding ground. But first, they use a drone to identify the biggest problem areas so they can get in, treat, and get out.
"I think Zika will continue to blow up in the mainland United States this year," Putterman predicts. "It's now in the blood system. We're going to see it in a band across the country where there's heat and humidity."
Annis agrees, adding mosquito prevention and control should become routine for many PMPs. "Incorporating it into our regular service builds the value we represent to the customers, so they will hopefully keep us as their provider for years and years to come," he says.
Bisaillon says proceeding with caution is your best bet. "Mosquito work is profitable. It's huge, but it's not a slam dunk. It's got its own separate considerations to take into account."
Photos: ©iStock.com; Joseph Berger, Bugwood.org; Wikimedia Commons
Editor Heather Gooch can be reached at hgooch@northcoastmedia.net or 330-321-9754.