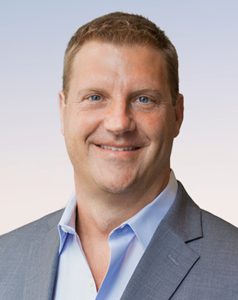 WorkWave, a Holmdel, N.J.-based provider of cloud-based software solutions for the field service, "last mile" delivery and logistics industries, has appointed Ken Wincko as Chief Marketing Officer. As a member of WorkWave's senior management team, Wincko will be responsible for managing the global corporate marketing strategy for the company.
"This is an exciting time for WorkWave as we rapidly grow and scale the business," says Chris Sullens, president and CEO of WorkWave. "Continuous investment in our products, process, team and leadership is critical for extending our market leadership, and adding an executive of Ken's caliber to such a strategic and critical role for WorkWave demonstrates our commitment to providing unsurpassed client experiences. Ken's collaborative approach, deep marketing expertise and extensive leadership experience in high-growth companies make him a great fit for WorkWave, and I'm thrilled to partner with him to accelerate our growth going forward."
Wincko joins WorkWave with more than 20 years of marketing and business experience in bringing cutting-edge marketing programs and solutions to market for both B2B and B2C organizations, including Cision/PR Newswire, Dun & Bradstreet, ADP, Citigroup and IBM. In 2016, his team at PR Newswire was named Enterprise Marketing Team of the Year by Marketo and also won Best Integrated Marketing Program in the MarCom Awards in 2015. Wincko was recognized as an Innovative Marketing Leader at the PR Tech Awards in 2015.
"I am thrilled to be joining WorkWave as it continues to evolve and expand," Wincko says. "WorkWave is transforming the field service, transportation and logistics industries through its highly intuitive, integrated and customizable solutions, and I look forward to working with the team to help our clients improve operational efficiencies, increase revenues and deliver exceptional customer experiences."
Wincko graduated with honors at the Stern School of Business at New York University, with an MBA in Marketing and Information Systems, and holds a BBA in Accounting from the University of Notre Dame. He is a frequent speaker at major industry conferences such as Dreamforce, Marketo Summit, and Oracle OpenWorld. He is a member of the Board of Advisors for the CMO Council and CMO Outlook.