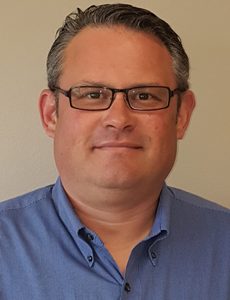 Wil-Kil Pest Control, a Copesan Pest Solutions Partner, has appointed Jason Freels as regional manager of the Chippewa Falls, Wis., location. Freels, previously integrated pest management (IPM) sales and service manager at Wil-Kil, will oversee all operations and business development, as well as residential and commercial services for customers in Northwest Wisconsin, all of Minnesota, and the Upper Peninsula of Michigan.
"We are thrilled to promote Jason to regional manager at the Chippewa Falls location," says General Manager J. Kevin Jeffrey. "Jason has cultivated long-lasting relationships with clients through his detailed pest management skills and supreme communication. Our Chippewa Falls area customers will enjoy his dedication to them and their pest control needs."
Freels has more than 25 years of customer service experience from various positions in pest management and nonprofit organizations. Prior to joining Wil-Kil in 2015, he was responsible for launching the bed bug services program at his previous company and spent five years specializing in bed bug control and canine scent detection. Freels also leads numerous staff and customer trainings, and has developed pest management plans for social service, multi-unit housing, food plants and healthcare organizations.