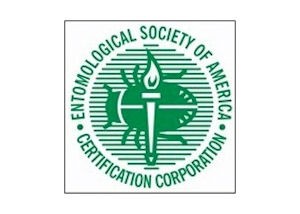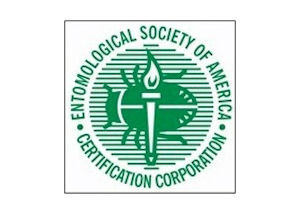 The Entomological Society of America (ESA) Certification Corp. offers two certification programs, the Associate Certified Entomologist (ACE) and the Board Certified Entomologist (BCE). Since July 2017, here are the latest professionals to earn these prestigious distinctions:
ACE
Alexander Bayless, Joshua's Pest Control, San Diego, Calif.
Forrest Baldwin, Crane Pest Control, San Francisco, Calif.
Richard Blauvelt, Activ Pest Solutions, Lewes, Del.
James Brixius, Rentokil/Ehrlich, Fort Lauderdale, Fla.
Philip Burger, Ehrlich Pest Control, Le Roy, N.Y.
Benjamin Channon, McCloud Services, Northbrook, Ill.
Scott Dellett, Cowley's Termite & Pest Services, Neptune City, N.J.
Curtis Fischer, Schendel Pest Services, Newton, Kan.
Christopher Fyfe, Cowleys Termite & Pest Control, Neptune City, N.J.
Keith LaCross, Agawam, Mass.
Paul Lavallee, Modern Pest Services, Brunswick, Maine
Thomas McElroy, Orkin Pest Control, Great Falls, Mont.
Datzel Martinez, Moreno Valley, Calif.
James Miller, Ecolab, Palm Coast, Fla.
Kyle Phillips, San Francisco, Calif.
Brian Redenius, Gillen Pest Control, Richmond, Texas
Gerald Sanders Jr., Arrow Exterminators, Ovilla, Texas
Gary Simpson, Western Pest Control, Sacramento, Calif.
Jeffrey Smith, Rentokil Steritech, Sacramento, Calif.
Kenneth Smith, Palmetto Exterminators, Columbia, S.C.
Robert Snyder, Target Specialty Products, Tempe, Ariz.
Brandon Thorstenson, Interstate Pest Management, Kelso, Wash.
John Tombyll, Interpest Inc., Cumming, Ga.
ACE-International: Hakan Kjellberg, Anticimex, Stockholm, Sweden
BCE
Dr. Eric Benson, Clemson University, Clemson, S.C.
Joel Derington, Grounds Medic Services, Tulsa, Okla.
Quek Rui Ting, IKARI Services PTE Ltd., Singapore.
Natasha Wright, Cook's Pest Control, Decatur, Ala.