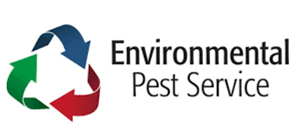 Tampa, Fla.-based Environmental Pest Service (EPS) has acquired Unique Pest Control, based in New Port Richey, Fla. Terms were not disclosed. The transaction expands EPS's presence in southwest, central and north Florida, and will grow EPS's Arrow Environmental Services and Bug Out Service brands.
"This is one of our first acquisitions that will grow the company statewide," says Michael Rolman, EPS vice president of operations and sales. "We are excited for what this means for our local and regional teams, and look forward to providing the same level of high-quality service Unique's customers have come to expect."
Initially, accounts will be serviced by Arrow Environmental Services' Sarasota branch, then divided up among Arrow and Bug Out's local branches in Altamonte Springs, Cape Coral, Jacksonville, Lakeland, Naples, Ocala, Largo, Sarasota, St. Augustine and Tampa.
"Growing our commercial division will be a focus in 2018," says Rolman. "Currently, this makes up a small percent of our business, and we are excited to expand in this market."