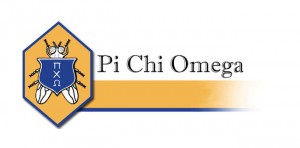 In October, the membership of industry fraternity Pi Chi Omega voted to make the scholarship named in honor of Dr. Austin Frishman, a longtime Pi Chi Omega member, PMP columnist and Hall of Famer (Class of 2002), perpetual. The scholarship is currently set at $2,000, but the fraternity is hoping to bring it up to $3,000.
In addition, it hopes to honor the late Alain VanRyckeghem with a new student scholarship. VanRyckeghem, 55, passed away on Nov. 28, 2017 after a nine-month battle with brain cancer. The Pi Chi Omega member, who served as technical director for Insects Limited for more than 20 years, was known by many as a world-class stored product entomologist and pheromone chemist. Insects Limited will match each dollar donated to this scholarship with two dollars.
If you would like to make a contribution to either scholarship, please contact office@pichiomega.org or call 540-376-3617.