Our question-and-answer session this month focuses on Shane McCoy, director of quality and technical training at Wil-Kil Pest Control, a Copesan Pest Solutions Partner and regional pest management company. McCoy retired from the Air National Guard in September — one month after receiving a master's degree in entomology.
Today, in addition to his Wil-Kil responsibilities, McCoy engages veterans in successfully transitioning from the military into a productive and rewarding career in the pest management industry.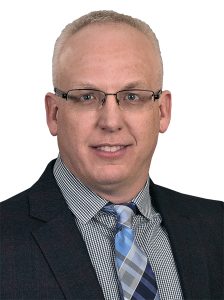 1. First, Shane, thank you for your service. Where were some of the places you were stationed during your military career?
From 1995 to 2000, I was at Nellis Air Force Base, Las Vegas, Nev. Then I was at McGuire Air Force Base, Wrightstown, N.J., until 2002. I spent a year at Kunsan Air Base, Kunsan, South Korea, and then was stationed at Sheppard Air Force Base, Wichita Falls, Texas, until the end of my active duty in 2007. Throughout my career, I managed pest control for the U.S. Air Force, and taught a six-week industry course for active duty, guard and reserve personnel. I moved to Madison, Wis., in 2007, and in 2009 I joined the Wisconsin Air National Guard at Truax Field. I was there until my retirement a couple months ago.

2. What is it about the pest management industry that has kept you passionate about it?
It's the sense of service. We go out every day and protect food, property and health. We protect schools and daycare centers from stinging insects. We make sure restaurants and homes don't have cockroaches, which spread disease. We eliminate termites from homes and structures. There is a huge sense of satisfaction in this industry that comes from helping people.

3. What do you think is most appealing about the industry for other veterans, too?
It allows them to work outside. They can organize their own schedules, yet there is still the familiarity of following operating instructions. And as mentioned before, the educational and service aspects of our industry are important.

4. You're an active member of the National Pest Management Association's (NPMA's) PestVets committee. What are some of the group's initiatives for 2018?
We are trying to create additional awareness for veterans of the opportunities the pest management industry can provide. We want to offer guidance in transitioning to civilian life, and educate them about our industry. To accomplish all this, we're working on developing an online industry portal for returning veterans that will also be a place where pest management firms can post job openings.

5. Last but not least, what should pest management firms keep in mind when recruiting, training and retaining veterans for a job?
Veterans already have a great set of values they learned in the military, including:
Look sharp. Veterans ironed their uniforms throughout their careers and made sure their boots were shined. Their dress and appearance are always good to go.
Proceed with integrity. Veterans were always taught to do the right thing, even when no one is looking.
Give 100 percent. In the U.S. Air Force, one of the core values is service before self. This ensures all veterans have a good work ethic.
Focus on teamwork. Whether veterans were on military exercises or deployed, they learned how to work as a team. These values are ingrained in veterans, so ensuring veterans know your organization shares these values is key to attracting their attention and keeping them long term.
You can reach Editor Heather at hgooch@northcoastmedia.net or 330-321-9754.