This year is Pest Management Professional's 85th anniversary. It started with the January 1933 issue of Exterminators Log, then evolved to PESTS in 1938, Pests and Their Control in 1939, Pest Control in 1949, and finally Pest Management Professional in 2007. As I set about searching our archives for how we've celebrated notable anniversaries in the past, I realized that both our January 1958 (25th) and 1983 (50th) covers featured cakes decorated to mark the occasion, as seen below.
After I got over my disappointment that there were no sugary confections to be found in the office today, I rounded up some interesting trivia about the magazine in these two issues.


For example, you may notice that the magazine rarely uses the term exterminator. We started a campaign to find a different word way back in the September 1933 issue, wanting to "substitute a more suitable and descriptive appellation referring to the problems of sanitation, with which the industry is chiefly concerned."
In 1937, the industry began using the term pest control operator, but our magazine was so adamant about finding a one-word description to describe readers that it ran a contest with a $50 prize. According to a recap in the January 1958 issue, "suggestions were addressed to Purdue University's [and PMP Hall of Famer] Professor J.J. Davis, who, in turn, relayed them on to a six-man committee composted of industry representatives. And although 333 different names were submitted by 735 contestants, no one came up with a one-word title for 'exterminator' that pleased the judges. Finally the abbreviated term, 'PCO,' suggested by Professor H.O. Deay of Purdue University's Entomology Department, was selected. But he was given only $25 of the award money. The rest was donated to Purdue."
Fifty years later, Publisher and Editorial Director Marty Whitford, who was senior editor at the time, noted that at the upcoming NPMA PestWorld in Orlando, Fla. — coincidently, where PestWorld 2018 is being held — "we'll don our new name" of Pest Management Professional.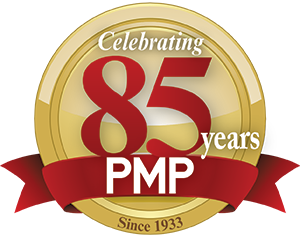 PMP magazine celebrated its 75th anniversary in 2008 by highlighting in each issue "12 Legends: A stroll down Memory Lane with industry icons." It kicked off the department in January with PMP Hall of Famer Harry Katz, who until his death at age 101 in 2016 was both visionary and historian for the industry. In his column, he made an interesting prediction about the direction in which the etymology of the pest management profession might go:
"The next catch phrase could be 'holistic pest management.' After all, we gave the medical community Coumadin (warfarin). I predict that we will more aggressively adopt holistic medicine's concept of curing ailments by identifying and removing causes in the larger scenes, instead of only treating symptoms."
You can reach Editor Heather Gooch at hgooch@northcoastmedia.net or 330-321-9754.