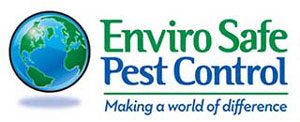 Rentokil Steritech, based in Reading, Pa., has acquired Las Vegas, Nev.-based Enviro Safe Pest Control. PCO M&A Specialists, a division of PCO Bookkeepers, acted as exclusive financial advisor to Enviro Safe Pest Control. Terms of the deal were not disclosed.
Enviro Safe Pest Control was founded in 1996 by Kurt and Heidi Trombetti, members of the Nevada Pest Management Association and Associated Pest Services. The acquisition adds Enviro Safe's entire staff to the local Rentokil Steritech team.
"Integrating Enviro Safe Pest Control into Rentokil Steritech's coverage in the Las Vegas market grows our footprint in the region with a team of reputable experts," says John Myers, president and CEO of Rentokil Steritech. "Kurt, Heidi and their team have built a great business and they share our commitment to delivering an outstanding customer experience."
"The Enviro Safe team is proud to join the well-established Rentokil Steritech brand, and I look forward to working closely with the local Rentokil Steritech team to ensure a smooth and successful transition," says Kurt Trombetti.