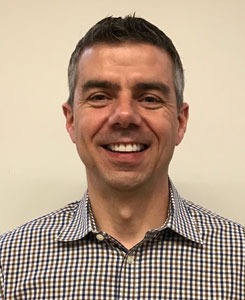 Donnie Shelton, owner of Coalmarch and Triangle Pest Control, both based in Raleigh, N.C., has stepped into the role of CEO, effective immediately. In 2012, Shelton's Triangle Pest Control came to Coalmarch as a client. In 2012, Shelton acquired Coalmarch to fulfill his vision of creating a marketing agency devoted to the home services industry. Over the last five years, the company has pivoted from a general agency to marketing, team management, and hiring solutions developed exclusively for pest control and lawn care companies nationwide.
"My goal for Coalmarch has been and will continue to be to provide the best of the best to our clients," Shelton says. "I'm fortunate to be working with an incredibly dedicated, smart, and talented team of professionals who carry out that goal every day."
Building upon his experience growing Triangle Pest Control to $5 million, the author of Grow! Inbound Marketing System and Build: How to Create a Phenomenal Team for Your Service Company says he sees his new position at Coalmarch as an opportunity to continue sharing the tools of his own success so that others may follow in his path with less resistance.
"The home services industry is one of the fastest-growing out there," Shelton adds. "Now is the time for a company like Coalmarch to step in and offer the kind of innovative services these companies need."
Thus far, the company has launched Sprowt, a digital marketing and website platform, and Forgely, a web-based app that automates technician hiring and training. Most recently, the company launched TeamBuilder, a comprehensive hiring platform that combines conversion-focused web design and automated hiring features for a higher-quality experience for candidates and hiring managers alike.