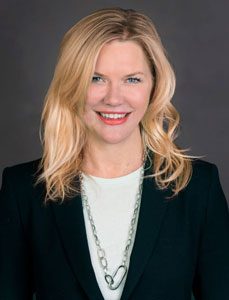 ServiceMaster Global Holdings has named Kelly Kambs as president of its Terminix commercial pest control and termite business.
In her new role, Kambs will report directly to ServiceMaster CEO Nik Varty. Kambs will have full P&L responsibility for the Terminix Commercial business, and will focus on driving sustainable growth and profitability in the commercial pest control and termite market.
"We feel the commercial pest market has incredible potential," says Varty. "The industry's strong fundamentals, combined with our expertise and a renewed commitment to invest over the long term, will position us to regain the market leadership position. Placing dedicated resources into commercial allows us to focus on national accounts' and local business owners' unique needs, offering us more opportunities to attract and retain customers. Commercial growth is a critical component of our Terminix business transformation.
"Our framework for success involves growth through exceptional service, outstanding care for our employees and consistently delivering on our commitments," Varty adds. "Our leadership team is responsible for driving that performance culture. Kelly is an accomplished executive with a proven background in business development and market growth. We're thrilled to welcome her to the team."
Kambs joins ServiceMaster from CPG Building Materials, in Chicago, where she served as senior vice president. At CPG, Kambs grew the business by developing new segments for national owners and architects, improving sales efficiency by over 15 percent while significantly improving profitability through pricing actions and market segmentation.
Prior to CPG, Kambs spent three years at Behr Processing Corp. as senior vice president of BehrPro. She successfully developed and implemented the strategy for its professional coatings business. Prior to Behr, Kambs spent 10 years serving in a variety of sales, operations and commercial leadership roles for companies like Johns Manville, The Comex Group and Skydex Technologies. She graduated with a bachelor of science degree in chemistry from the University of Illinois, and holds an MBA from Pepperdine University.