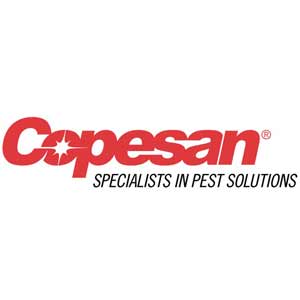 According to its fourth-quarter financial press release issued Feb. 27, ServiceMaster has entered into an agreement to purchase and combine its Terminix national account pest control operations with Copesan Services Inc., one of the largest national providers of commercial pest management in the country.
"This combination would significantly improve Terminix's capabilities in commercial pest control as Copesan, under its brand, would provide us with significant expertise, reputation and processes for delivering pest management solutions to sophisticated commercial customers," the Memphis, Tenn.-based corporation noted in the release. "The transaction is expected to close in the next 30 to 45 days, subject to satisfaction of customary conditions and regulatory approval. This reiterates the strong commitment ServiceMaster has made to focus on, and grow, the Terminix commercial pest control business."
"The combination creates a formidable competitor in the commercial pest management industry, positioned for long-term and rapid growth," Elizabeth Johnson, director of marketing for the Menomonee Falls, Wis.-based Copesan, told PMP. "These two businesses are extremely complementary, pairing Copesan's technology and operations with the Terminix brand awareness and resources. We are excited for the possibilities!"
Founded in 1958, Copesan is an alliance of independent, privately held pest management companies that competes on a national level for commercial clients across the country. It also directly owns two companies: Wil-Kil Pest Control, Sun Prairie, Wis., and Holder's Pest Solutions, Houston, Texas.