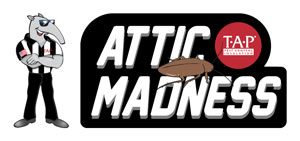 Nine in ten homes across the U.S. are under-insulated, according to ENERGY STAR and the North American Insulation Manufacturers Association (NAIMA). This, coupled with attic conditions discovered by pest control and wildlife professionals in many homes, spurred Lula, Ga.-based Pest Control Insulation to host its first-ever Attic Madness Photo Contest. The purpose of the contest is to elevate awareness of proper attic health, and the opportunity pest and wildlife professionals have to solve an immediate issue.
"We are excited to offer over $500 in prizes for those individuals who submit photos of attics, regardless of condition," says CEO Bill Turk. "It helps shed light that the health of a home's attic has a direct correlation on the home's energy consumption, as well as the health and comfort of its occupants."
The contest, which began on Feb. 26, will conclude with the winner's bracket announced at 9 a.m. on Wednesday, April 4, 2018. All entries must be received by 11:59 p.m. Pacific Time on March 12, 2018.
Photo submissions will be placed into several categories and pass through voting rounds, including the Shocking Sixteen, Erie Eight, and Final Four until one submission is crowned this year's Attic Madness Photo Contest Winner. To view contest rules and voting guidelines or to submit your own attic photo, visit TAPInsulation.com/atticmadness.