Allergy Technologies will hold a ProActive Prevention Bed Bug Symposium May 10, 2018, in Irving, Texas. The event is free, although an RSVP is required and seating is limited.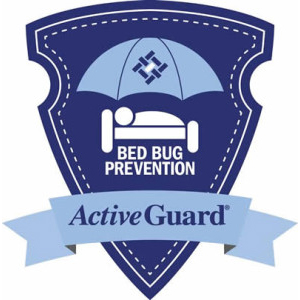 The symposium will consist of two sessions. Session 1 will kick off at 9 a.m. and run into noon. It is geared to commercial sales and pest management professionals who manage commercial accounts, such as hotels, colleges and universities, nursing homes and other multi-occupant facilities. Attendees will learn how to provide service programs that prevent bed bugs and protect clients' beds, guests and reputations.
Session 2 will take place 3-6 p.m. It is for the owners and managers of hotels and motels, colleges and universities, nursing homes, multi-occupant properties, or other businesses and organizations that may be affected by bed bugs. They will learn how to prevent bed bugs and protect their beds, guests, and reputations from the pests.
Presenters will include:
Gail Getty, Getty Entomological Research & Consulting and retired entomologist from the University of California, Berkeley, who will discuss the latest on bed bug behavior and treatment options specific to hospitality and other high transient accounts.
Joseph Latino, president, Allergy Technologies, who will share unique strategies for establishing bed bug prevention in commercial accounts, teach how to "finally" stop bed bug re-infestations and reemergence, and explain the financial benefits of prevention to client and provider.
Jeffrey Lipman, attorney-at-law, Polk County magistrate judge and class action bed bug litigator, who will explain the legal consequences and liabilities surrounding bed bugs in hospitality and other commercial accounts, such as assisted living facilities, multi-occupant residences and more.
This is the third ProActive Prevention Bed Bug Symposium Allergy Technologies, the company that makes ActiveGuard Matterss Liners, has held. The other two events took place in Florida and California.