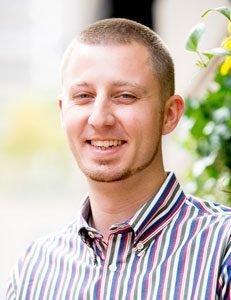 Syngenta has appointed Gregg Wisniewski as key account manager for lawn and garden controls. In his new role, Wisniewski will work with customers in the turf, ornamental and pest management markets, and will serve as a key member of the sales leadership team.
"Throughout his tenure, Gregg has had the unique opportunity to serve in the turf, ornamental, pest and consumer markets," says Dave Ravel, head of sales for turf, ornamental and pest management at Syngenta, North America. "We are excited to have him bring that wealth of knowledge and experience to this role to better serve our customers."
Over the past five-and-a-half years, Wisniewski has held various positions within Syngenta. Most recently, he was the insecticide brand manager for Syngenta lawn and garden and, previously, the professional pest management market manager. He earned a bachelor's degree in journalism from Pennsylvania State University and a master of business administration from the University of North Carolina at Greensboro.