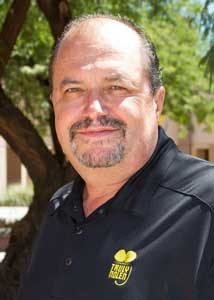 Truly Nolen Pest Control has promoted Mark Ringlstetter to VP of Training/Technical Services and Customer Care. His office will remain based at the Tucson, Ariz., headquarters.
Ringlstetter has been a member of the Truly Nolen family since 2001, beginning as a commercial sales inspector at the Palm Desert, Calif. service office. He also served as a service office manager in Palm Springs, Anaheim, and San Diego, Calif., as well as California district manager. In 2014, he was promoted to director of training and technical services. Most recently, Ringlstetter added the responsibility of overseeing the company's Customer Care Center.
Prior to joining Truly Nolen, Ringlstetter spent 20 years in retail management.
"Having worked with Mark for 17 years, I am thankful for all of his contributions over the years and know he will excel in this new leadership role," says Executive Vice President Greg Weatherly. "I am happy he is a part of our team, and look forward to his continued success."