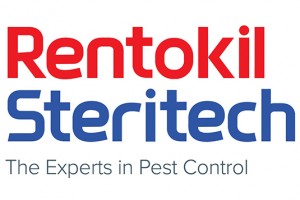 Reading, Pa.-based Rentokil Steritech, a Rentokil North America company, has finalized a deal to acquire The Hitmen Termite & Pest Control, a San Francisco Bay Area firm. The acquisition expands Rentokil Steritech's footprint in the Northern California market, increasing service density in an area where the company already has a strong presence. Terms of the deal were not disclosed, but it adds 120 full-time employees to the Rentokil Steritech staff.
The Hitmen Termite Co. was founded as a four-person firm in 1978. In 1993, John Merritt purchased The Hitmen; co-owner Mike English invested in the business shortly after and both added the pest control division, thus creating The Hitmen Termite & Pest Control. It currently operates three offices that serve more than 10,000 customers in the Bay Area, with a strong presence in Sonoma and Napa counties.
"Northern California's booming population is driving growth in the local market for commercial pest management. We're pleased to bring The Hitmen Termite & Pest Control on board to help serve customers in the area," says John Myers, president and CEO of Rentokil North America. "John and Mike have built an incredible organization with a track record for high-quality service. Bringing their team into the Rentokil Steritech family will augment our service abilities and help us meet growing demand in the area."
"We are excited to join the Rentokil Steritech family of pest control experts and look forward to working closely with them to integrate our expert team into their operations," Merritt says.