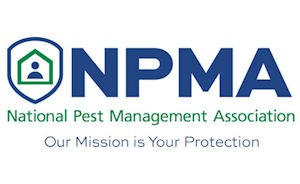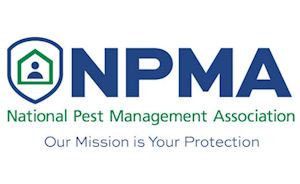 The National Pest Management Association (NPMA) announces the results of its annual board of directors election:
PRESIDENT: Dennis Jenkins, ABC Home & Commercial Services, Lewisville, Texas
PRESIDENT-ELECT: Chris Gorecki, Rollins Inc., Atlanta, Ga.
TREASURER: Scott Steckel, Plunkett's Pest Control, Columbus, Ohio
SECRETARY: Justin McCauley, McCauley Services, Benton, Ark.
IMMEDIATE PAST PRESIDENT: J. Bryan Cooksey III, McCall Service Inc., Jacksonville, Fla.
CHIEF EXECUTIVE OFFICER: Dominique Stumpf, National Pest Management Association, Fairfax, Va.
"We have a fantastic Board in place this year," says incoming President Dennis Jenkins. "I look forward to working closely with this group of talented individuals as we continue to support our industry and set forth our future direction."
Each of the newly elected directors will begin their term of office on July 1, 2018. New members of the Board of Directors include:
PAST PRESIDENT REPRESENTATIVE: Billy Tesh. Pest Management Systems Inc., Greensboro, N.C.
ASSOCIATE DIRECTOR: Kelly Kambs, Terminix International, Memphis, Tenn.
ASSOCIATE DIRECTOR: Galvin Murphy Sr., Yankee Pest Control, Malden, Mass.
REGION 2 DIRECTOR: Eric Frye, Wayne's Pest Control, Birmingham, Ala.
REGION 3 DIRECTOR: Travis Swope, Griffin Pest Management, Santa Ana, Calif.
AT-LARGE MEMBERS:
Brian Alonso, Columbus Pest Control, Columbus, Ohio
Travis Aggson, American Pest Management, Manhattan, Kan.
Jeremy Clark, Dugas Pest Control, Baton Rouge, La.
Marie Horner, Arrow Exterminators, Winston-Salem, N.C.
Darren Van Steenwyk, Clark Pest Control, Lodi, Calif.
These individuals join the current NPMA Board members to round out the association's leadership:
ALLIED DIRECTORS:
Scott Reasons, Syngenta Crop Protection, Greensboro, N.C.
James Shaffer, Pest West LLC, Sarasota, Fla.
UPFDA REPRESENTATIVE: Donna Giacalone, The Bug Stop Inc. Chicago, Ill.

REGION 1 DIRECTOR: Sarah Thomas-Clark, Thomas Pest Services, Albany, N.Y.

REGION 4 DIRECTOR: Thomas Cantu, Bug Off Pest Control, Pharr, Texas
REGION 5 DIRECTOR: Sandy Costa, GreenLeaf Pest Control Bradford, Ontario
AT-LARGE MEMBERS
Faye Golden, Cook's Pest Control, Decatur, Ala.
Suzanne Graham, Massey Services, Orlando, Fla.
Dayton Hylton, Dayton's Pest Control Services, Knoxville, Tenn.
Kevin Lemasters, EnviroPest, Loveland, Colo.
Jason Payne, Payne Pest Management, San Diego, Calif.
"NPMA is excited to welcome our newly elected Board and Executive Committee," says NPMA Chief Executive Officer Dominique Stumpf, CMP, CAE. "We are fortunate to have excellent leaders who will work together to encourage high levels of competence, knowledge and performance in the industry."