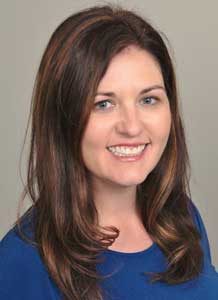 Kristen Stokes Hensley has joined Bird-B-Gone, an Irvine, Calif.-based manufacturer and distributor of bird control products, as director of operations and marketing. In this role, Hensley is responsible for leading strategies and key business operations to sustain Bird-B-Gone's continuing growth, while also managing and the company's worldwide marketing program.
"Kristen's depth of experience and expertise in marketing, new product strategy, and process improvement, coupled with her enthusiasm, industry experience and thought leadership, make her a great addition to our team," says Bruce Donoho, owner and CEO at Bird-B-Gone. "She is a strategic hire for us as we focus on the accelerated growth of the business, and we plan to leverage her perspective and experience in every capacity."
Prior to joining Bird-B-Gone, Hensley spent two years partnering with consumer service, process improvement and training companies. Additionally, she will draw on her industry experience, thanks to her five years at Terminix and nearly 10 years at TruGreen.
Hensley earned a bachelor's degree in psychology from Christian Brothers University in Memphis, Tenn., and currently resides in Memphis with her family.