Looking for new bird control products or services? Check out Pest Management Professional's 2018 Bird Management Product Guide.
Avian Enterprises
Bird Repellent Line
In 2015, Devlin Reynolds, owner of bird repellent manufacturer Natural Forces and Rejex-It, passed away. His family did not want to continue the business, so they turned to Avian Enterprises LLC to carry on the product line. Avian Enterprises, a subsidiary company of Stone Soap Co. and makers of third-generation bird repellent Avian Control, saw an opportunity to expand its bird repellent business. The company purchased the intellectual assets (including EPA registrations) of Natural Forces and Rejex-It. Recently, Natural Forces and Rejex-It products Fog Force and Migrate have been reformulated for better performance by Avian Enterprises, and are now known as Avian Fog Force and Avian Migrate.
---
Avitrol
App 2.0
Version 2.0 of Avitrol's app takes tech-based bird control a step further. In this version, you'll find updated bid calculating functionality, a built-in dilution calculator functionality with intuitive input suggestions for sensitive bird treatments, and the most detailed pest bird ID information available to date, the company says. The dilution calculator will output the suggested amount of both live and pre-bait needed for your bird job.
---
Bird Barrier
Online sales tools
Bird Barrier introduces two new sales tools for the professional's arsenal: Product Advisor and Quick Quote. Product Advisor lets professionals walk through three simple questions — what kind of birds, what are they doing and where are they doing it — to determine suggested product solutions for their customers. After building the right program based on the Product Advisor results, Quick Quote then facilitates a speedy estimate to gauge the customer's interest before a final proposal. Product Advisor does not require a login, but Quick Quote does.
BirdBarrier.com/advisor.php and BirdBarrier.com/quickquote
---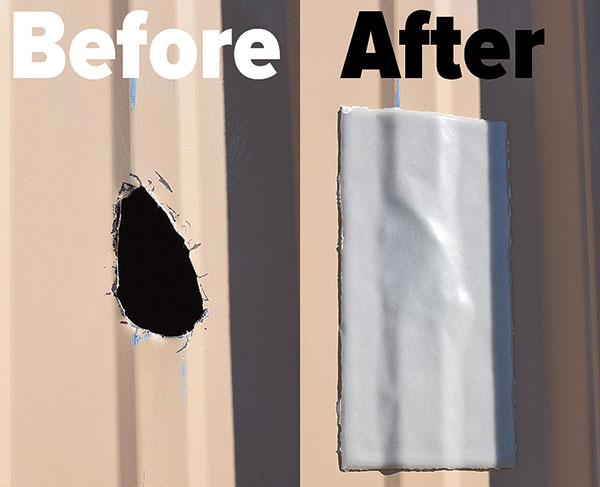 Bird-B-Gone
Instant Repair Patch
This repair patch can create watertight, durable seals on a variety of objects. Seal off minor pest entry points in a warehouse, repair a compromised PVC pipe, and more. Approved by the U.S. Food & Drug Administration, the patch is activated by ultraviolet (UV) light or sunlight. It's made with reinforced polyester for long-lasting repairs. With a no mixing/measuring/mess process, the Instant Repair Patch is easily applied to plastics, plexiglass, fiberglass, metal, wood, concrete and more. Once applied and cured, the patch can then be drilled, sanded or painted.
---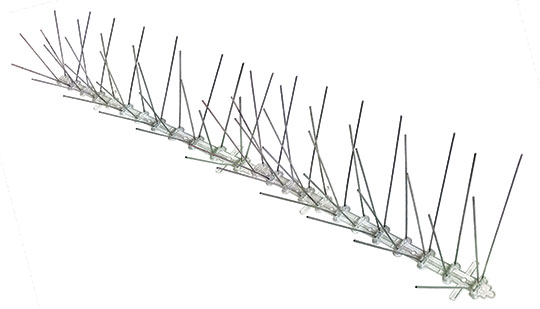 Bird-X
Stainless Steel Bird Spikes
These spikes are backed by a 10-year warranty, help eliminate birds' ability to perch, roost or nest, and help professionals reduce cleanup time and labor costs. Stainless Steel Spikes won't corrode or decay, and install with adhesive, nails, screws or ties. Bird-X Bird Spikes have a flexible polycarbonate base that allows for installation on curved surfaces. With four variations — narrow, regular, extra-tall and extra-wide — virtually all types of birds can be deterred. Even stubborn birds like seagulls will not land when extra-tall spikes are in place, the company says.
---
Bug Off Pest Control Center
Kwik-Fold Hand Net
Kwik-Fold Hand Nets feature a folding design for compact storage and an extendable handle for added reach. The nets are constructed of heavy-duty plastic and aluminum, with the netting constructed from bird-friendly micromesh. In addition to birds, they can be used for small animals, bats and even fish.
---

J.T. Eaton
Duster pole
J.T. Eaton's duster pole (#1730BK-2S), featuring double-sided threading, allows mounting of a scraper and web duster in a single device. Attach the #1710YL brush to sweep the bird nest away, and #1735 scraper to help remove bird droppings. The duster pole extends to 125 in. to remove nests and droppings from unwanted areas without the use of a ladder, saving time and money, the company says. Use this pole on tall buildings with minimum ladder movement to increase safety. The pole includes a removable handle for single-sided use.
---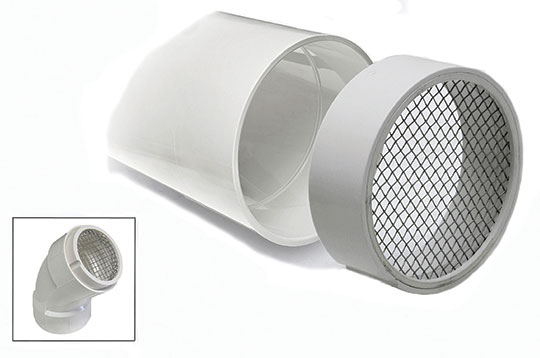 Nixalite
Stainless Steel Vent Screens
Nixalite's termination vent screens, available in 2-, 3-, 4- and 6-in. sizes, make it easy to protect PVC exhaust vents from insects, rodents, birds and debris. The screens are designed with a slotted side that allows for condensation to drain. The small-mesh stainless steel screens are great for protecting vents for furnaces, water heaters, power units and exhaust systems. The casing is made from HD Schedule 40 PVC material, and the screen is constructed of 3/16-in. square mesh stainless steel. The product is designed to be an easy add-on sale and/or exclusion component for both residential and commercial accounts.
---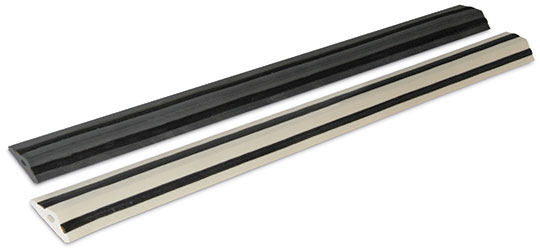 Pelsis
Avishock Bird Track
Avishock Bird Track prevents birds from landing, roosting or nesting on buildings. The system is a minimalist, low-profile, and nearly invisible solution to keep birds off building ledges and a variety of other surfaces. Delivering a startling, yet harmless electric shock, they are an ideal option when structural aesthetics are an important factor for the account. Available in black or stone colors, Avishock Bird Track is user-friendly and easy to maintain, the company says.
---
Reed-Joseph International Co.
Bird Banger and Bird Banger EXP
Launched from Reed-Joseph's Single, Double or Seven-Shot Launcher with the aid of a 6mm primer, the 15mm Bird Banger travels 50 to 125 ft. before exploding with a loud report. The Bird Banger EXP has the same characteristics as the Bird Banger, but the report is louder. Both products are ideal for scaring birds and wildlife from crops, aquaculture ponds, feedlots, landfills and airports. See Reed-Joseph's complete product line on its website.
---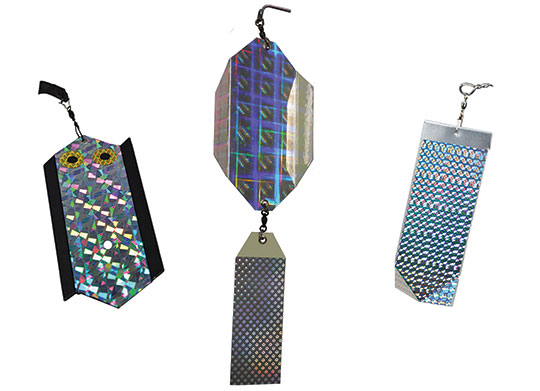 Wildlife Control Supplies
Visual deterrents
WCS offers a variety of professional-grade visual avian deterrents. Eco-friendly and specifically designed to repel woodpeckers, chimney swifts, geese, gulls, pigeons and other damage-prone nuisance birds, the full line of merchandise includes wind-driven flashers (such as the Flash-N-Spin, The Intimidator and The Flasher, all pictured), predator decoys, as well as devices uniquely designed to deter birds from landing on roofs, patios, boats, air-conditioning units and more.