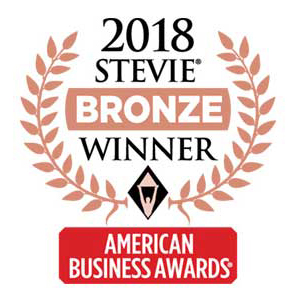 GPS Insight, a Scottsdale, Ariz.-based provider of tailored GPS tracking and E-Log solutions for commercial and government fleets, won the Bronze Stevie Award for Customer Service Department of the Year in the software category from the 2018 American Business Awards.
This is the sixth award for customer service GPS Insight has won in recent years. The company was also the only telematics company that received an award for customer service this year.
"I am very proud of our customer service teams, who work tirelessly to ensure the best possible experience for every customer," says Jake Stover, GPS Insight operations manager. "We are always evolving as an organization to continue to meet our customers' expectations and deliver on this core differentiator in the telematics market."
Over the last year, the GPS Insight Technical Support and Account Management teams maintained their excellent customer response times and overall satisfaction, while facing an array of new challenges — including the industry-changing ELD Federal Mandate. This is evidenced by the Customer Service Team's Net Promoter Score (NPS) of 56, while the software industry benchmark is 28. Net Promoter Score is an index ranging from -100 to 100 that measures the willingness of customers to recommend a company's products or services to others. It gauges the customer's overall satisfaction with a company's product or service and the customer's loyalty to the brand.