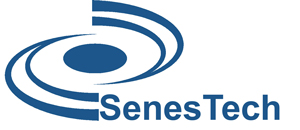 The California Department of Pesticide Regulation (CDPR) has proposed to register SenesTech's ContraPest for use in California. The proposed action will be posted for thirty days. With approval, SenesTech will be able to market and sell ContraPest throughout California, which is one of the largest state markets for pest control.
"I expect this will be a great market for ContraPest, with rapid adoption, as the California consumers are always ahead of the curve," says Dr. Loretta P. Mayer, co-Founder and CEO of SenesTech.
Tom Chesterman, EVP and CFO of SenesTech, says preparation for a California launch has been underway for a few months already, including trade shows and media advertising.v

Danielle Pesta is the digital editor for
PMP
magazine. She can be reached at
dpesta@northcoastmedia.net
or 216-363-7928.