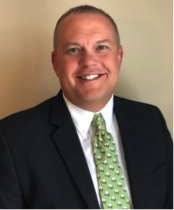 Steve Sullivan has joined Rockwell Labs Ltd, North Kansas City, Mo., as its Southeast technical sales representative. His territory encompasses Tennessee, Mississippi, Alabama, Georgia, North Carolina and South Carolina.
Sullivan brings with him nearly 14 years in the professional pest management industry, which includes experience as a senior technical representative and national account manager for Bell Laboratories Inc.; Mid-Atlantic and Southeast regional manager for Central Life Sciences; and president/product specialist of Sullivan Sales & Marketing.
Sullivan says his ongoing goal is "to provide PMPs with practical information to assist them in the effective control of insect pests, through an understanding of pest behavior and the use of the most effective product formulations." He has performed countless end-user risk assessments and inspections for PMPs throughout the Southeast territory, and his industry speaking experience includes more than 100 CEU-accredited educational presentations every year at state and local associations, at road shows, and PMP companies, as well as addressing the Alabama, Georgia, Mississippi, North Carolina, South Carolina, Tennessee, and Virginia Annual Winter and Summer Conferences.
"We are thrilled to have Steve join us as the newest member of the Rockwell Labs team," says James Osuch, Rockwell Labs VP of Sales. "His experience and deep industry understanding, as well as relationships with the Southeast pest control industry, qualify him as an invaluable asset in our continued growth."