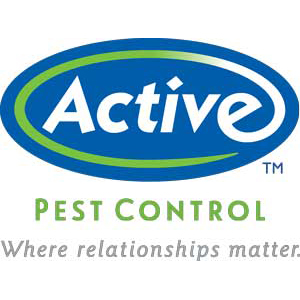 Active Pest Control, based in McDonough, Ga., has promoted three leadership team members and added a new business development team and team lead:
• McDonough Branch Manager Kevin Anderson is now VP, Southern Region, overseeing branches in Columbus, Conyers, Fayetteville, Macon, McDonough and Newnan, Ga. Anderson will also oversee corporate operations, including Active's call center, branch support staff and the newly created business development team.
• Rome Branch Manager Ryan Streeter is now VP, Northern Region, overseeing branches in Athens, Cummings, Dunwoody, Lawrenceville, Marietta and Rome, Ga., as well as the company's new hire training and development program for technicians.
• Allen Beiriger is now managing partner. Having most recently served as VP of operations in McDonough, Beiriger has relocated to Houston, Texas, to become the head of Active's Texas operations.
• Nikki Fortenberry is the new business development team lead. Fortenberry has been with Active for more than 10 years in various positions that involved the direction of new accounts, technician routing, assisting with company mergers and more. As the business development team lead, she now oversees an outbound sales department, e-commerce activities and business-to-business account management.
"Kevin, Ryan, Allen and Nikki have been vital to the growth of Active, and we are proud to recognize their contributions to our company's success with these promotions," says Active CEO Tony Carder. "We are confident they will be even more effective in their new roles as Active continues to expand and service more clients."