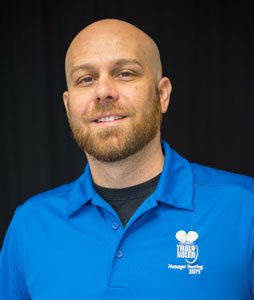 Truly Nolen Pest Control, based in Tucson, Ariz., has promoted Nate Wilson to front-end website developer for its IT Department.
Wilson joined the company in March 2012 as a service coordinator at the North Tucson, Ariz., service office before joining the IT Department one year later, where he eventually became the help desk supervisor. Prior to joining Truly Nolen, he spent a decade in sales, in the custom home door and window industry.
Some of Wilson's new responsibilities include developing and integrating web design and functionality into new and existing websites and applications, as well as continuing to mentor other employees in the department.
"I'm looking forward to being able to focus full-time on development and to learn from our other developers," says Wilson. "My favorite thing about Truly Nolen is the fact the company looks internally first when new positions become available, and this is my second time I have been promoted in this fashion."
"Nate has exceled in his previous positions with our department and has always been quick to help others," says George Lawlor, IT Director. "I look forward to Nate's new contributions to our company and continued growth."