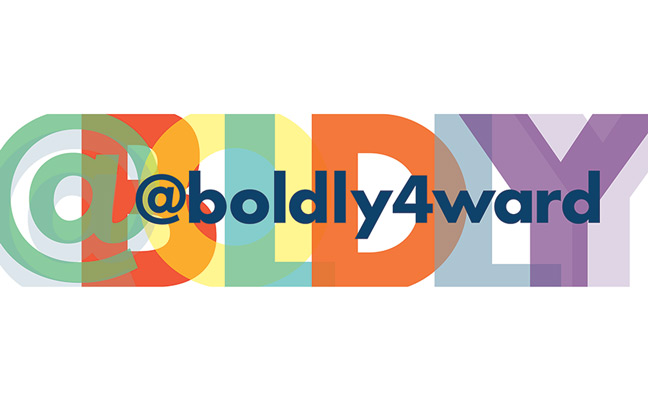 With a theme of @boldly4ward, RISE's annual meeting brought together our industry's leaders in September to review our progress on priority issues and to begin the process of planning for 2019. The theme was an apt one for this year, reflecting that in times of change — including consolidation, trade concerns and a shifting political landscape — our industry must continue to work together and learn from one another. For the pesticide industry, that means going "boldly forward" with our conversation in the social space, telling our story about how the solutions we provide make people's lives better.
During the meeting, RISE Governing Board Chair Darren Horst, VP, general manager for Central Garden & Pet, parent company of Zoëcon Professional Products; Strategic Oversight Council Co-Chair Karen Larson, VP of regulatory affairs for mosquito product manufacturer Clarke; and RISE President Aaron Hobbs presented the association's top honors to members making extraordinary contributions to achieving our annual strategic objectives. Jose Milan, global business manager, turf and ornamentals market, for Bayer, was recognized for his 30 years of industry leadership and engagement with our advocacy with the E. Allen James Leadership Award. (Editor's Note: The award's namesake, longtime former RISE leader Allen James, is a PMP Hall of Famer, Class of 2010.)
In addition, a 14-member work group garnered our 2018 Strategic Driver Award for Advocacy, contributing countless additional volunteer hours to support our mission (see box at right).
ANDNOTOR.ORG UPDATE
We also presented the results of our 2018 ANDnotOR social media program, highlighting consumers' desire for helpful information about how to maintain their homes and properties. This year's campaign created more than 20 million impressions and 3 million engagements on Facebook and Twitter.
The most meaningful content to our audience was delivered through short and simple how-to videos that people watched 3.1 million times, with 40 percent watching at least one full video. By a ratio of 5:1, video content outperformed all other content.
Read more: RISE launches social media program
VALUABLE TAKEAWAYS
Industry meetings give us many opportunities to learn from one another. That was certainly the case in August, when members of the RISE team attended the annual meeting of the Association of Structural Pest Control Regulatory Officials (ASPCRO). A superb and bold presentation about "microlearning," made by Adam Vannest from Northwest Pest Control, along with Tim Husen and Glen Ramsey from Rollins Inc., showed how their companies are adapting to how many people are learning and digesting new information today. Part of their focus was on using short videos as part of technician training, to deliver information in small, easy-to-understand digital modules that connect with how their audience wants to learn. These companies are moving from book-based, classroom-style training to digitally based training that can happen in a classroom or family room.
The fall and winter meeting and conference season gives us many opportunities to share what we know, and to hear from the people and companies in our industry making bold moves, like stepping up to take a leadership role and using video to authentically connect with our many audiences. Look for us on the road this conference season: We'll be talking about bold ways to share the benefits of professional services and pesticides — using peoples' favorite channels and original content to make an authentic connection.
Recipients of the RISE 2018 Advocacy Strategic Driver Award
Patty Flis, FMC Corp.

Brad Glenn, Bayer

Jill Holihan, FMC Corp.

Jenn Hughes, Corteva Agriscience

Jon Ostrowski, Clarke

Kylli Paavola, Liphatech

Norma Pangilinan, SBM Life Science Corp.

Tann Schafer, Bayer

Julie Schlekau, Valent USA

Kristen Shears, Corteva Agriscience

Doug Soper, PBI-Gordon Corp.

Kerry Sosa, BASF Corp.

Katie Swift, Liphatech

Carrie Tackema, Nufarm Americas