Suppliers share fleet management solutions
SERVICEPRO
Andy Deering, CEO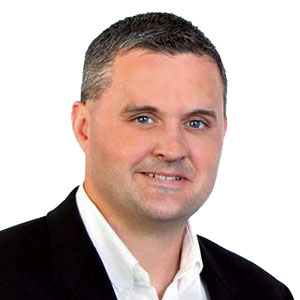 ServicePro has performed significant upgrades to its ServSuite GPS Vehicle Tracking & Dispatch module. It is integrated with the Fleet module, which helps keep track of mileage, repairs and other general maintenance information. Our Intelligent Routing module's advanced algorithms allow users to create the perfect route once — and use that particular criteria to build future routes. One important safety addition that is coming soon for the GPS Module in the Vehicle Diagnostics (Driver Behavior) segment is Seat Belt Information. The system will be able to store information on whether the driver's seat belt was fastened, unfastened, unfastened when certain speeds were reached, or if the seat belt is not operational.
PREDICTIONS: Moving forward, we predict fleet tracking in the pest control industry will put an emphasis on real-time schedules as an important aspect of the sales process. Real-time scheduling will allow users to know how close their technician is to new sales.
THE BROWNYARD GROUP
Peter Young, Program Manager & Underwriter for Auto, Property and Inland Marine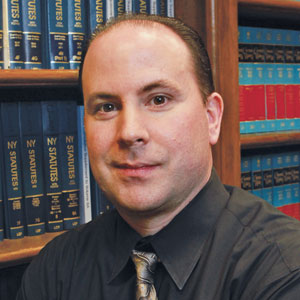 Commercial auto coverage is part of our PCOpro insurance program. It's competitively priced and designed specifically for pest management professionals (PMPs). While we don't anticipate any major upcoming changes to our coverage offerings, we keep an eye on the evolving needs of PMPs, and add to or adjust our insurance products as necessary.
PREDICTIONS: In the years ahead, we expect to see a continued increase in training, risk management and loss control practices that teach and reinforce safe driving habits. Many businesses — even those with small fleets — already review state motor vehicle records (MVRs) for job applicants and require background checks. We also anticipate technology, such as vehicle backup cameras, will play an increasing role in accident avoidance and loss control. Telematics and GPS solutions help fleet managers monitor driver behavior, track the health of vehicles, and gather data to inform future training and risk management practices.
LYTX
Carol Roden, Product Marketing Manager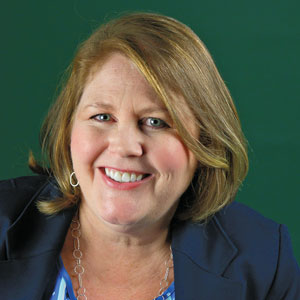 This month, Lytx is launching its new modular and customizable product portfolio. Pest management clients now have the ability to move seamlessly between dealing with a driver productivity or a customer service issue in the Fleet Tracking Service, to getting insights and providing coaching on risky driving behaviors in the Driver Safety Program. The Lytx Video Platform is at the heart of the portfolio, powered by our DriveCam Event Recorder. Clients can add Driver Safety and Fleet Management solutions and use them over the air. Because no two pest management companies are alike, Lytx clients have the freedom to turn features on or off as they see fit to run their businesses.
PREDICTIONS: We've been in the industry for more than 20 years. Historically, options for the pest control industry have been limited to telematics — fleet tracking and plug-and-play solutions — often with limited capabilities and no video. In recent years, we've seen pest control companies switch to video telematics, and we see that trend continuing.
MIKE ALBERT FLEET SOLUTIONS
David Bieber, Director of Sales and Strategic Markets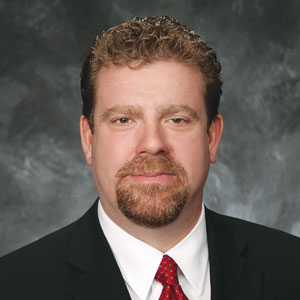 The PestFleet system works in partnership with Oldham Chemical Co., which provides the 25- to 50-gallon, 12-volt sprayer to take the pain out of fleet management. The vehicle's sprayer and topper are professionally installed, and finished trucks can be delivered to a local vehicle dealer. Mike Albert team members can help you plan and execute your fleet management strategy, with a variety of services and options available.
PREDICTIONS: We anticipate the continued proliferation of autonomous vehicle capabilities in the near future, such as adaptive cruise control, automatic forward-collision braking, parking assist and lane-keep assist technology. Eventually, this functionality will drive productivity improvements across all service-based industries as true driverless vehicles become reality. In addition, these vehicles will increasingly utilize fully electric drivetrains as manufacturers begin to develop electric vehicle (EV) capabilities for work trucks and cargo vans, with longer ranges between battery charges.
REAL GREEN SYSTEMS
Joe Kucik, Founder & CEO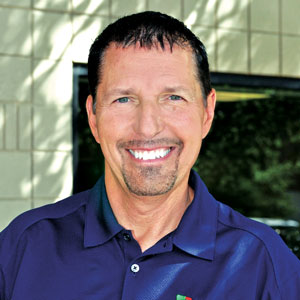 Available for both iOS and Android devices, our Mobile Live app is now integrated with the Sentricon Termite Colony Elimination System to provide bait station tracking. With Mobile Live, users can collaborate between the office and field; track and route their fleet vehicles; and change or adjust routes on the fly, if needed.
PREDICTIONS: We foresee the industry benefiting from more complex and complete fleet management data. Device reporting will become even more detailed and accurate, providing critical maintenance information — as well as enhanced insights into how each vehicle is being handled on the road. Look for fleet management apps to achieve more seamless integration and reporting with existing vehicle systems.As vehicles become smarter, fleet management apps will find new ways to interface with greater speed and accuracy, requiring minimal manual input.
SELECT INSURANCE AGENCY
Frank MacDonald, President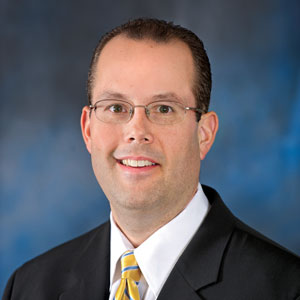 Auto exposures are the single largest risk faced every day by pest management firms, especially when using smartphones while driving. Insurance carriers are increasingly implementing fleet management conditions for insuring auto fleets. Such conditions include fleet management software to send alerts on hard braking, speeds, etc.; live or web-based driver seminars; and phone block technology, which eliminates phone capabilities in a vehicle.
PREDICTIONS: We see this trend continuing over the next few years. Unfortunately, auto premiums will continue to increase across all carriers nationwide in order to address overall loss development. To guarantee the insurability of a particular fleet, managers really need to be proactive in implementing steps to control losses via fleet management software, driver training, cell phone use policies and implementing disciplinary actions for problem drivers.
INSIGHT MOBILE DATA
Andrew de la Chapelle, Director of Business Development, NSC Certified Fleet Safety Instructor, OSHA Outreach Training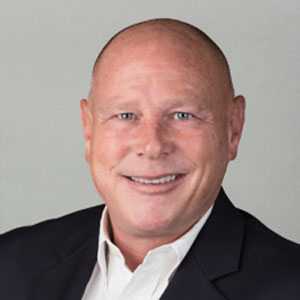 InSight has been at the forefront of GPS vehicle tracking and driver behavior monitoring for more than 20 years. Our StreetEagle software platform, focused on safety, provides pre-set driver behavior parameters to a vehicle's make, model and gross vehicle weight for accurate reporting and results. We offer trained and certified fleet safety experts to assist clients. In addition, our MyScore application, a mobile app for drivers, is a gamification and scoring solution that brings driver involvement into the safety equation to increase its effectiveness.
PREDICTIONS: As telematics becomes more accessible to insurance carriers, we believe they will leverage their own telematics solutions to combat the growing issues surrounding distracted driving and increased claim losses. Either way, we foresee fleet and driver safety programs becoming the standard for pest management companies.
A.R.E.
Bryan Mutchler, Marketing Manager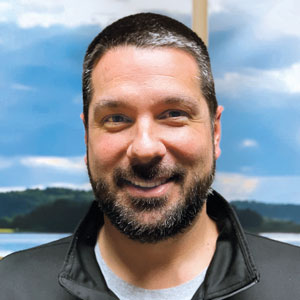 The A.R.E. DCU Max takes the standard A.R.E. DCU and wraps the fully welded .050-inch T6 aluminum frame with .063-inch aluminum skin. The standard folding T-handles and smooth roller rod latching system on each door make opening and closing each door easy. The DCU Max is fully customizable, with more than 200 options. Add one of the many different ladder rack options available, or pair it with a CargoGlide sliding bed tray to maximize efficiency.
PREDICTIONS: PMPs will see more product improvements to help with water management, ensuring their supplies are protected, along with additional safety and security improvements. Over the past couple years, many automakers have been re-introducing redesigned small pickups to the market, thanks to the demand from fleet buyers — the latest being the all-new 2019 Ford Ranger, for example. It's no secret that vans have made a comeback in the fleet world, but in our opinion, you just can't beat the flexibility a pickup truck with a cap gives PMPs.
WORKWAVE PESTPAC
Rick Agajanian, Director of Product Management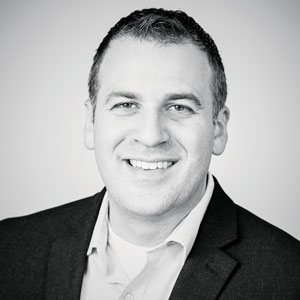 WorkWave PestPac's RouteOp feature uses a proprietary routing algorithm that helps pest control companies route jobs and easily adjust plans for customer requests, last-minute personnel changes, emergency jobs, or other unexpected events. WorkWave PestPac has an additional GPS component that tracks vehicles in real-time, and compares planned routes to actual routes driven. In 2019, users can expect to see a handful of new capabilities within RouteOp.
PREDICTIONS: Customer expectations will continue to evolve in the coming years — as fast, flexible and reactive service will be key. It will be critical for companies to maximize the use of their fleets to ensure they are providing their customers with white-glove service. We can even see how a gig economy for pest control could evolve, as a new generation of technicians will become more interested in creating their own schedules. To accommodate, companies must provide flexible workday schedules while also optimizing their appointments.
GPS INSIGHT
Ryan Driscoll, Vice President of Marketing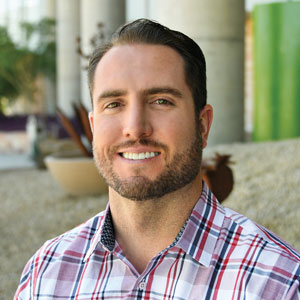 GPS Insight Standard is designed for small businesses that are looking for a simplified fleet management solution. It offers real-time mapping and one-click dispatching functionality, engine diagnostics and check engine light trouble codes, maintenance scheduling and reminders, real-time exception alerts, robust reporting for actionable insights, a mobile app, and more. Before you get up and running, have a clear plan in place for how your office staff will use the technology to optimize operations. Make the appropriate updates to your driver policy, to spell out how you plan on using the GPS data to enforce wanted behaviors. Our team can help you develop this plan.
PREDICTIONS: Over the next five years, we foresee just about every pest control business with more than two vehicles as leveraging fleet management technology on some level. Drivers will be safer, too, with in-cab cameras and auto-pilot features in newer vehicles.