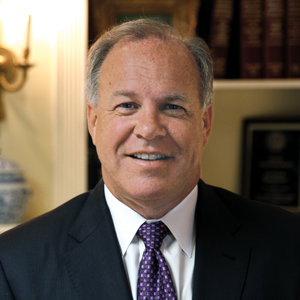 Kevin Burns
Chief Development Officer
Before any merger, we take care during the due diligence process to understand each team member's work history, overall compensation including benefits, and their family situation so when we meet with them we can talk and relate to them on a personal level. By honoring the start date and compensation with their pre-merger company, team members feel a sense of relief, which is much welcome immediately after a sale.
PREDICTIONS: While it's always difficult to predict the future, we believe the outlook for mergers and acquisitions (M&A) in the pest control industry will remain bright. The same rationale for consolidation today should not experience overwhelming change in, say, a five-year period. Key drivers such as geographic expansion, revenue growth, enhanced route density and increased market share should remain unaffected. Of course, as an industry we are subject to changes in policy — some of which can certainly affect a buyer or seller's desire to move forward with a deal.
Stuart Aust
Principal and Founder
The Aust Group offers buy-and-sell-side advisory services to parties looking to enter or exit the pest control and service-related industries. After buying various pest control companies as an owner, and then selling my pest control business, I know firsthand the M&A process from both perspectives.
PREDICTIONS: We believe buying activity will continue to occur among national and regional players in this space. However, we think smaller companies — between $1 million and $3 million, with good recurring revenue — will now become even more attractive as we see the larger companies being purchased. By adding these types of acquisitions to existing platforms or branches, strategic buyers are able to capture the synergies from their existing operations and reduce the costs associated with the acquired company, while increasing sales and revenue. We also wouldn't be surprised if another large purchaser entered the marketplace. We are approached on a daily basis by private equity firms asking about pest control.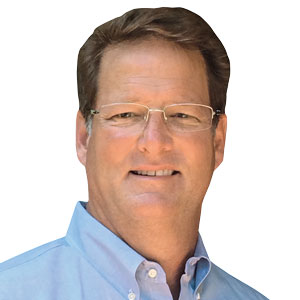 Kemp Anderson
Founder and President
Kemp Anderson and Theresa Childs offer more than 35 years of pest control industry experience. We both hold master of business administration (MBA) degrees, giving us an added perspective on finance, marketing and buisness preparedness. We've worked on over 100 acquisitions in pest control, equating to several hundred million dollars in transactions — and counting.
PREDICTIONS: For the past 20-plus years, there have been between 18,000 and 20,000 pest control firms. These numbers really don't change much, depending on the source. It seems that when one company sells, another gets started. The industry also seems to attract private equity firms, service-focused firms, franchise firms and other investors that see our industry as an opportunity. As a result, we really don't see much long-term change in M&A. The caveat to that, however, is to also consider general economic conditions or a repeat of bad economic times like the housing bubble, internet bubble, political uncertainty or ballooning interest rates. Those types of large economic events can affect our industry and M&A activity overall.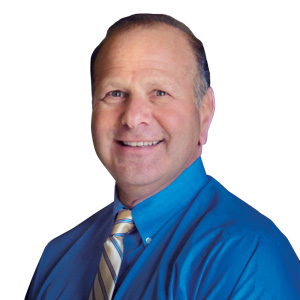 Dan Gordon, CPA
Co-owner
Whether you are looking to retire, move on to another venture, merging multiple businesses, or starting to plan for a transition, selling your business is a complicated process. Our highly skilled team includes CPAs, MBA analysts and a M&A tax attorney all under one roof to manage the entire selling process.
PREDICTIONS: M&A is not new to our industry. If we look back more than 30 years, Waste Management kept busy acquiring pest management companies because it was looking for businesses that met its investment profile, with an eye on acceptable returns on investment in a recurring revenue model. Since then, private equity firms as well as industry participants have recognized that while it's not a "sexy" industry, the pest management business model is an extremely powerful way to meet these objectives. And while external factors such as interest rates and the overall economy will affect valuations in the future, we believe the demand for well-run pest control companies will be present for many years to come.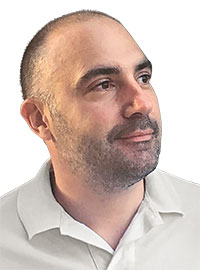 Paul Giannamore
Managing Director
With offices in Switzerland, the United States and the Caribbean, The Potomac Co. is not only one of the oldest and most experienced firms in the space, but the only M&A advisory firm in the industry with a true global reach. At Potomac, we take a long-term approach to all of our engagements. Our primary focus is not simply getting a deal done, but rather helping our clients make the right decisions for them at the right time.
PREDICTIONS: As we all know, there has been a tremendous amount of consolidation over the past four years — and we believe that trend will continue throughout the remainder of 2019. While it's safe to say at this point that multiples have peaked, the question that no one can answer is how long that will last. Clearly, we'd love to see it go on for another three or four years. Unfortunately, the market fundamentals tell us we are pretty late-stage in this bubble.
Matthew Whiting
M&A Managing Director
We take great pride in working with sellers to understand their goals and tailor a transaction to their needs. Oftentimes, brands maintain their identity as part of the Rollins family, while still having access to our fully supported business platform, which includes industry-leading training, employee benefits, human resources support and geographic flexibility.
PREDICTIONS: In the next five years, Rollins expects activity and interest from buyers and sellers alike, similar to the past few years. Market conditions and deal terms will likely remain similar, and as always, we anticipate some buyers will come and go as their businesses allow. Of course, everything depends on the overall economy, and that is what will ultimately affect M&A activity. A lot can change in five years, so we expect the industry to stay in touch with the ups and downs. We also think the industry will see continued interest from publicly held companies like Rollins (NYSE:ROL), private equity and investor-backed firms, and privately held companies.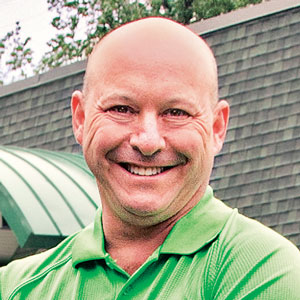 Phil Cooper
Senior Director
We offer an opportunity for owners and their teams to become an important part of our business, and provide them with resources and opportunities for advancement and exciting worldwide opportunities. We have past owners and team members leading important businesses for us, developing new businesses for us, helping us grow internationally, and playing leading roles in marketing and operations.
PREDICTIONS: Great companies with excellent people will always be in strong demand. But if economic conditions worsen, there may be fewer opportunities for owners who want to merely cash out or have not invested in strong people. Terminix will continue to be an attractive destination as it continues to grow and invest in building the premier pest management company in the world. Our investments in global expansion, digital technology and leading systems will ensure that we remain a market leader well into the future, and provide an exciting, dynamic and growing place for you and your employees.