Truly Nolen Pest Control promoted John Heffke to district manager of Phoenix, Ariz., which encompasses service offices across the metropolitan Phoenix area as well as Prescott Valley and Flagstaff, Ariz. His office will be based out of the company's Phoenix administrative office at 2929 N. 44th St., suite 320.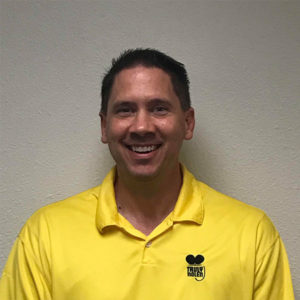 Heffke, who has 11 years of experience in the pest control industry, joined Truly Nolen in 2008 as a manager-in-training. Since that time, he served as a commercial service office manager and managed two residential service offices as well.
Heffke's favorite thing about working for Truly Nolen is his colleagues. "It's all about the people you work with and the people you work for," he says. "I am just lucky to be working with some amazing people."
Prior to joining Truly Nolen, Heffke was a district manager with MAP Communications, a large phone-answering services and call-center solutions company. He graduated from Midland University in Nebraska with a bachelor's degree in business administration.
Some of Heffke's new responsibilities will include overseeing the region's service offices in terms of staff development, helping foster involvement with community events and reinforcing the company's core values in the region. "I am most excited about developing people within the organization on a broader scale," says Heffke. "I get self-fulfillment in helping others achieve their goals."
"Recently, John has been working with manager trainees within his service office and has a proven track record with developing people for success," says Justin Bellet, COO. "I know he will make an immediate impact in his new role, and we are very fortunate to have him as part of our team."

Ellen Kriz is the managing editor for
PMP
magazine. She can be reached at
ekriz@northcoastmedia.net
or 216-706-3764.