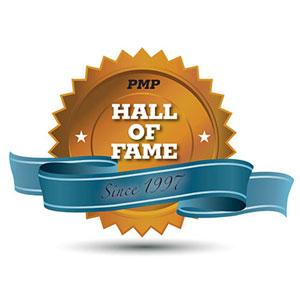 As we compiled the biographies of each of this year's PMP Hall of Fame inductees — Lonnie and Orlando Alonso, Judy Black, Dr. Dini Miller and Dave Mueller — I recognized a common refrain:
"This person was a huge impact on my life."
Whether it was a parent, professor or friend, all five are adamant they wouldn't be where they are today if it weren't for someone who showed them the ropes and encouraged their career moves.
This is hardly limited to this class of inductees:
PMP Hall of Famer Dr. John Osmun, whom Mueller referred to as his mentor, was just as grateful to fellow PMP Hall of Famer J.J. Davis. And so it goes.
It's likely you have people who have shaped your life's journey. I certainly do.
If those people are still in your life, I encourage you to thank them. Then pay it forward: Look around the office — and industry —and see who needs some encouragement, who can go from good to great with just a little advice and wisdom.
You just might be mentoring a next-generation member of the PMP Hall of Fame.
Learn more about the annual event at PMPHallOfFame.net.
Learn more about each of this year's inductees: