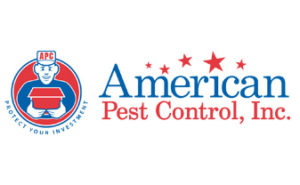 American Pest Control, a family-owned and -operated pest management company based in Athens, Ga., has named their annual employee award winners. The winners were announced at a company-wide meeting at the end of 2019.
The Man and Woman of the Year awards are presented each year to employees who have exhibited the company's core values of honesty, integrity, community, family and quality customer service.
The "Doug Craft Man of the Year Award" is named after long-time American Pest Control employee Doug Craft, who has been with the company for 48 years. In his honor, this year's Man of the Year award was presented to universal technician Jeff Perry, who has been with the company for 18 years. David Butler, the company's operations manager, knew Perry through mutual friends. Butler told Perry about a job opening and he applied. Once he came in for an interview, they knew he was a great fit and he was hired on the spot.
The "Kathy Hollin Woman of the Year Award" is named after American Pest Control's Office Manager, Kathy Hollin, who has also been with the company for 48 years.  This year's winner is accounts payable specialist Deirdre White. She has worked at American Pest Control for 24 years. White began her journey with the company when she left the medical field to pursue a new path. Her sister was working at American Pest Control at the time and told her about an opening. White has been with the company since then.
The Rising Star Award is a new award at American Pest Control. It was created to recognize employees who have been employed three years or less and represent American Pest Control well by exemplifying the company's core values. Logan Bookwalter and Jenna Smith were named the inaugural award winners.
Bookwalter has been with the company for almost two years as a universal technician. He has set records on performance and been an example for new employees. He is from Hart County.
Smith was named the other Rising Star award winner. She has been with American Pest Control for almost three years and is a training and development specialist. Smith is from Oglethorpe County and now lives in Athens.
Founded in 1971, American Pest Control has locations in Conyers, Toccoa, Hartwell, Clayton, Lake Oconee, Winder and Washington. The company is QualityPro certified.