We spoke with six mergers and acquisitions (M&A) consulting specialists to take the pulse of today's climate in light of the COVID-19 pandemic — and beyond. Read on for their insights and service offering descriptions. We also want to know about your M&A plans, and whether you plan to buy or sell in the near future. Please drop us a line at pmpeditor@northcoastmedia.net.
Kevin Burns
Chief Development Officer
We offer an abundance of services a pest control owner who is considering a sale may need to help them make a good decision for themselves, their employees and their customers. In addition to providing a business analysis of their operation based on financial statements and the like, we may offer suggestions on other options. We have a standing invitation to owners to come visit us on our corporate campus and our National Training Center here in Atlanta, Ga. As a family business started in 1964, we understand that most of the owners who are contemplating the sale of their business consider their employees to be family, so taking the time to understand how a possible sale impacts their employees is a priority them as well as for us.
We will continue to offer suggestions and business advice to all owners who may be considering selling, whether that be in the next year or in the next five years.  In some cases, an owner simply wants to have someone listen to, or to bounce an idea off — and we enjoy engaging in those conversations.  We also provide a free business valuation, as we have always done in the past. Our approach here at Arrow Exterminators is tried and true.
PREDICTIONS: We remain very bullish on the future of M&A in the pest control industry. With some 20,000 companies supporting the trade, we should expect to see continued contraction and expansion as we have for the past couple of decades. In terms of specifics, we can say that the coronavirus has caused our crystal ball to be just a bit cloudy right now.
Stuart Aust
Principal and Founder
As former pest control company owners, The Aust Group leverages our relationships, knowledge, and experience to benefit owners in the pest control industry. Specifically, we work with owners to bring their businesses to market and negotiate with buyers in the eventual sale of their company. We have relationships with buyers throughout the United States and internationally that are purchasing pest control companies of varying sizes, locations and service offerings. We also work with owners who desire to purchase a pest control business by evaluating that target and providing them with deal-specific guidance. The overall goal of our business is to create value for our clients and to improve the pest control industry as a whole.
With the current state of the market, we are spending more time with pest control owners preparing their businesses for their eventual exit. We offer monthly consulting and exit planning packages that enable sellers to maximize their potential when the time is right for an eventual sale. We approach our role with extreme caution, knowing there will be discounts if certain metrics aren't met or company policies aren't put in place before the transaction takes place. Our responsibility in this space is to be transparent with pest control owners so they can understand where their businesses need to improve and capture their full value.
PREDICTIONS: While we may not see the same type of consolidation that has occurred over the past five years, strategic buyers will continue to rely on the acquisition of pest control companies for growth, entry to new markets, and to build density within their geographic footprints. We predict more pest control businesses will be available for purchase. This comes with the amount of baby boomers who will be ready to retire over the next five to 10 years without a succession plan.
Kemp Anderson
Founder and President
Kemp Anderson Consulting offers more than 40 years of pest control industry experience, with some of the most successful organizations in the industry. We specialize in offering:
Support when selling your pest control business, from preparing to sell, all the way through close and integration. Client results and satisfaction are our primary focus.
Valuations of your pest control company.
Financial and operations consulting.
Raising capital for our clients to support business initiatives.
My own pest control experience started in a truck at Sears Termite & Pest Control more than 20 years ago. Later, I started my own pest control company, which I eventually sold to Terminix. The next 15 years were spent in the corporate world, overseeing operations, M&A and corporate development for Middleton Lawn & Pest Control, Orkin and Scotts Lawn Care. In 2015, I shifted focus and started representing sellers — helping them grow their businesses and negotiating the maximum purchase price once they decided to sell.
Theresa Childs spent 10 years working in marketing for Rollins, leading brand management for Orkin. In 2017, she began work at Kemp Anderson Consulting. Theresa and I each hold master of business administration (MBA) degrees, giving us an added perspective on finance, marketing and business preparedness. We've worked on more than 100 acquisitions in pest control, equating to several hundred million dollars in transactions — and counting.
PREDICTIONS: The past few months and weeks have brought about some unusual market conditions that we haven't seen before, due to market corrections and COVID-19. We often speak to the fact that the pest control industry is recession-proof; a few of the reasons for that are because pest control is rooted in agriculture, public health and safety, and sanitation. Critically, the industry is recurring and profitable. This should not change going forward. We believe the industry is and will remain healthy, and this includes buying and selling businesses in the pest control industry.
Dan Gordon, CPA
Co-owner
It's a jungle out there, and PMPs looking to sell their businesses need a team of experts in their court. To be successful in this game requires an in-depth knowledge of the market, key drivers that maximize value, and the skills to protect assets while minimizing the tax bite.
With more than $150 million in completed deals, PCO M&A Specialists brings efficiency, focus and deep knowledge to each transaction with our team of certified public accountants (CPAs), master of business administration degree holders (MBAs) and an M&A attorney all under one roof. It's why leaders in the pest control industry have trusted our team to negotiate their deals, handle due diligence, and guide them through the legal minefields to ensure outstanding results.
PREDICTIONS: The M&A market has been red hot. It couldn't continue forever, and it looks like the COVID-19 virus pandemic will slow the economy and reign in valuations for all asset classes. However, the pest control industry is resilient, and has proven to be recession-resistant. After an initial shock, the M&A game will continue, albeit with more realistic valuations for some of those that were at the top of the valuation spectrum. Businesspeople look for yield, and our industry provides an excellent return on investment (ROI) when a company is well run.
Our big prediction is that in the future, quality door-to-door firms will get the valuations they deserve. Few companies have higher gross margins, better route density or come anywhere near the growth that these firms exhibit. On the accounting side of our business, we work with door-to-door companies that represent several hundred million dollars in annualized revenue, and in our opinion, they are some of the best-run, undervalued companies in the industry.
Paul Giannamore
Managing Director
With offices in Switzerland, the United States and the Caribbean, The Potomac Co. is one of the oldest and most experienced firms in the M&A space. At Potomac, we take a long-term approach to all of our engagements. Our primary focus is not simply getting a deal done, but rather helping our clients make the right decisions for them at the right time.
PREDICTIONS: In 2019, I wrote "Clearly, we'd love to see it go on for another three or four years. Unfortunately, the market fundamentals tell us we are pretty late-stage in this bubble." Now, more than any time in history, sellers will need the advice of a firm such as Potomac, which navigated the dot-com bust, the housing bust and the financial crisis of 2008 and 2009. It will be a rough 2020, but I expect governments around the world to print money and dramatically increase debt. The best advice I can give an owner right now is to engage Potomac in advance to value their businesses, and for us to stay with them every step of the way, whether they want to sell now or in 10 years.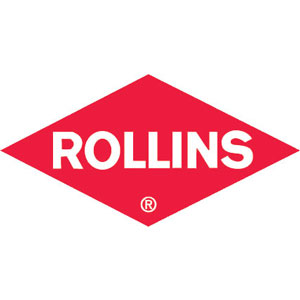 Matthew Whiting
VP, Corporate Development
When acquiring a new business, our company focuses on the goals and needs of the seller and its constituents. Rollins aims to find win-win solutions for both parties, and prioritizes care for employees, ensuring they feel whole and inspired to serve our customers.
Additionally, it's important that we acquire businesses that share our commitment to quality service. This standard allows us to share best practices among our organizations, enabling us to provide our customers with extraordinary pest control services.
PREDICTIONS: Rollins has acquired pest control companies since 1964, starting with Orkin Pest Control. Since then, we have continued to be a buyer in up-and-down markets, for businesses large and small, and plan to continue this approach, as it is a core component of our global growth strategy.