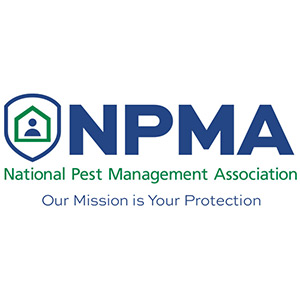 The National Pest Management Association (NPMA) is launching a five-part technical webinar series for pest management professionals (PMPs). The "Back to the Basics" series is an opportunity for PMPs to earn continuing education credits (CEUs) from their home or office. Each of the five webinars will last one hour, cost $10 and require separate registration.
CEUs have been approved in the following states: Alaska, Arkansas, Alabama, Arizona, Colorado, Washington, D.C., Indiana, Massachusetts, Maryland, Maine, Mississippi, Montana, North Carolina, New Mexico, South Carolina, Tennessee, West Virginia and Wyoming.
PMPs can check on state credit approvals here.
The first webinar will be presented by Dr. Faith Oi, director of the University of Florida's Pest Management University, on Friday, April 17. Dr. Oi is also a Pest Management Professional (PMP) magazine Editorial Advisory Board member.
See more details about each webinar and how to register below:
Friday, April 17 at 4-5 p.m. Eastern
By Dr. Faith Oi, University of Florida, Gainesville, Fla.
Professional pest management is one of three key factors attributed to providing the quality of life enjoyed in the United States. That's because PMPs control dangerous pests such as rodents, cockroaches and flies that contaminate food, spread disease and damage structures. In this unconventional session, see how a typical day in the life of two PMPs can make a lasting impact on their community. Additionally, this session will dive deep into the biology and behavior of many structure infesting pests including flies, rodents, cockroaches and bed bugs to gain a better understanding of the health risks they pose and what makes them so successful as invaders.
Friday, April 24 at 4-5 p.m. Eastern
By Dr. Zach Devries, University of Kentucky, Lexington, Ky.
Not all cockroaches are the same. You need to understand their biology and habitat to determine whether they are multiplying indoors, outdoors, or a combination of both to choose an effective strategy. This webinar will cover the habits of some of the most common cockroaches as well as the public health threat posed from cockroaches so you can give customers the best service and knowledge for proper protection.
Friday, May 1 at 4-5 p.m. Eastern
By Dr. Dan Suiter, University of Georgia, Griffin, Ga.
This webinar will help you determine which wood-destroying beetle you may be dealing with using proper identification and then the next steps to solve the issue. Can't find the culprit right away? Then be aware of the other signs of these pests by learning to identify both tell-tale damage and frass. Informative, real-world solutions using integrated pest management methods will be covered so that you can safely and effectively win the war against wood-destroying beetles.
Friday, May 8 at 4-5 p.m. Eastern
By Dr. Karen Vail, University of Tennessee, Knoxville, Tenn.
To successfully manage pest ants, more than one management practice is needed. PMPs often take great pride in properly identifying an ant and selecting the pesticide best suited for the situation. However, correcting conducive conditions is often ignored. In this session, Dr. Vail will demonstrate how altering the landscape and making other environmental modifications can result in a long-lasting decline in odorous house ant populations around a home. You'll also learn when it's suitable to use a hand lens and smartphone to identify ants and when it's not by listening to the pest ant case studies presented.
Friday, May 15 at 4-5 p.m. Eastern
By Dr. Jody Green, University of Nebraska, Lincoln, Neb.
Get the practical information you need to properly identify common wasps and bees in and around structures. This webinar will teach you when to pull out your insecticides or when it's best to leave these busy creatures alone. Additionally, Dr. Green will cover proper personal protective equipment (PPE) for the management of a variety of stinging insects as well as stewardship of pollinators when controlling stinging insects.