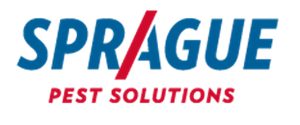 Sprague Pest Solutions is now offering disinfection services to its commercial clients in the western U.S. to help combat the spread of the coronavirus (COVID-19). Sprague services seven states, including Washington, Oregon, Idaho, Utah, Colorado, Nevada and California.
The disinfection service can be performed in a wide range of commercial venues, including warehouses, distribution facilities, food processing facilities, schools, office buildings, gyms and public buildings.
The service, which will compliment a facility's existing pest management, food safety and cleaning and sanitation programs, will contribute to protecting clients' facilities, employees and the public from harmful viruses, including human coronaviruses, bacteria and mold.
Sprague's licensed technicians will disinfect facilities using disinfectants registered with the U.S. Environmental Protection Agency and Food and Drug Administration.
The disinfectant will be applied by spraying, foaming or wiping with a cloth, and is capable of disinfecting key touch point surfaces, including handrails, doorknobs, food prep surfaces, floors and shopping carts, with minimal disruption to business operations.
"Our goal at Sprague has always been to work with our clients and communities to provide innovative approaches to achieve safer food and protect the environments in which we all live and work," says Jeff Weier, technical director for Sprague. "Our disinfection services will complement our existing efforts and provide an added measure of protection."
According to a news release from Sprague, protecting the integrity of the region's food supply chain and the employees who are working on the front lines in essential food processing, distribution, storage, transportation and retail facilities is paramount as the virus spreads.
Read more COVID-19 coverage here: MyPMP.net/COVID-19