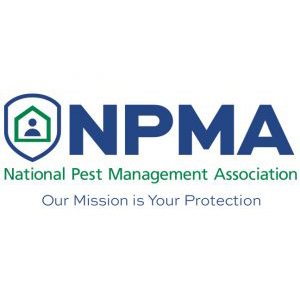 The National Pest Management Association (NPMA) announced results of its annual board of directors' election. The elected board will serve the 2020-21 term.
The executive committee will consist of the following board members:
President: Scott Steckel, Plunkett's Pest Control, Columbus, Ohio
President-Elect: Justin McCauley, McCauley Services, Benton, Ark.
Treasurer: Marillian Missiti, Buono Pest Control Co., Belmont, Mass.
Secretary: Faye Golden, Cook's Pest Control, Decatur, Ala.
Immediate Past President: Chris Gorecki, Rollins, Atlanta, Ga.
"We have a fantastic board in place this year," said incoming President Scott Steckel. "I look forward to working closely with this group of talented individuals as we continue to support our industry and set forth our future direction."
Each of the newly elected directors will begin their term of office on July 1, 2020. New members of the board of directors include:
Past President Representative: Chuck Tindol, Rentokil North America, Telluride, Colo.
Region #2 Director: Andy Yant, P.E.S.T., Goodlettsville, Tenn.
Region #3 Director: Carl Braun, Quality Pest Control, Omaha, Neb.
Associate Directors:
Suzanne Graham, Massey Services, Orlando, Fla.
Aric Schroeder, Copesan Services, Menomonee Falls, Wis.
At-Large Members:
Staci Jo Johnston, Ecolab, Eagan, MN
Eric Scherzinger, Scherzinger Pest Control, Cincinnati, Ohio
AJ Treleven, Sprague Pest Solutions, Tacoma, Wash.
Bob Dold, Jr., Rose Pest Solutions, Northfield, Ill.
Bill Welsh, Rose Pest Solutions, Kalamazoo, Mich.
Joining the board and rounding out the association's leadership are:
Region #1 Director: Marty Overline, Aardvark Pest Management, Philadelphia, Pa.
Region #4 Director: Stuart Keenan, Ky-Ko Pest Prevention, Mesa, Ariz.
Region #5 Director: Sean Rollo, Orkin Canada, Moncton, NB, Canada
United Producers, Formulators and Distributors Association (UPFDA) Representative: Thomas Forshaw, IV, Forshaw Inc., Charlotte, N.C.
Allied Directors:
Ildem Bozkurt, Bayer Environmental Sciences, Research Triangle Park, N.C.
Ka Tsu, ServicePro, Columbus, Ohio
At-Large Members:
Scott Canady, Canady's Services, Lumber Bridge, N.C.
Betty Thornton, Alvin Pest Control, Alvin, Texas
John Cooksey, McCall Service, Jacksonville, Fla.
Ashley Morrison, City Wide Exterminating, Locust, N.C.
Mike Bullert, Big Time Pest Control, Anderson, Calif.
Mickey Nolen, Nozzle Nolen, West Palm Beach, Fla.
"NPMA is excited to welcome our newly elected board and executive committee," said NPMA CEO Dominique Stumpf, CMP, CAE. "We are fortunate to have excellent leaders who will work together to encourage high levels of competence, knowledge and performance in the industry."
As is custom, current NPMA President Chris Gorecki will symbolically pass the gavel to newly appointed President Scott Steckel at PestWorld 2020.