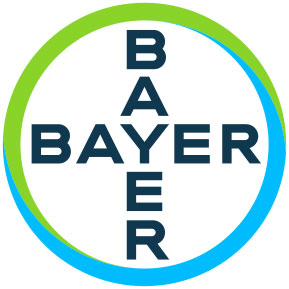 Headquartered in Leverkusen, Germany, with U.S. Environmental Science headquarters in Research Triangle Park, N.C., Bayer is synonymous with aspirin to consumers at large, and to pest management professionals (PMPs) specifically, also as the makers of Maxforce, Premise, Temprid and many other products.
Throughout its many divisions worldwide, though, the company has implemented several initiatives to help others during the COVID-19 pandemic in recent months. Just a few examples, provided to us by the company, include:
WITHIN THE PEST CONTROL INDUSTRY
In March, within the first week after social distancing orders were put in place, Bayer issued a Pest Practices communication from Joe Barile to talk about some of the initial implications to the industry and to talk about the types of technologies that would be relevant to consider during this time. This includes perimeter sprays with a longer residual, products that don't require PPE, and remote monitoring technologies.
The Bayer Spring Savings Promotion is going on through May 31, 2020.
Pest Practices experts Joe Barile, Kurt Vandock and others have worked with Bayer sales reps to host special online training sessions with key customers.
Bayer is offering a relief program for its Rodent Monitoring System (RMS) customers: For new RMS installations completed in April and May, subscription service payment is deferred for up to six months. The RMS units recently underwent a redesign for sleeker and more streamlined use.
IN THE UNITED STATES
Bayer donated 1 million healthcare products — including over-the-counter medications and multivitamins — to various underserved communities with limited access to those items.
The company donated 3 million tablets of the drug Resochin (chloroquine phosphate). Resochin, a product discovered by Bayer in 1934 and indicated for prevention and treatment of malaria, also appears to have broad-spectrum antiviral properties and effects on the body's immune response.
Employees of the Pharmaceuticals Division with a medical background are allowed to register to volunteer in the fight against the coronavirus. Bayer is supporting the local healthcare system by giving these employees paid leave for a period of up to four weeks so that they can volunteer during this time.
Employees in the Chesterfield, Mo.-based Technical Discovery Center leveraged 3D printers to manufacture more than 1,000 face shields for healthcare workers in metropolitan St. Louis.
INTERNATIONALLY
The company announced donations of 1 million Euro in both France and Brazil to help with the pandemic.
Bayer donated 8 million tablets of chloroquine to the German government to support the fight against COVID-19, and 200,000 protective masks to the German Red Cross.
In Spain, the company donated €800,000 to the national health system for the purchase of medical equipment and hospital beds.
In India, Bayer provided more than 200,000 units of 3-ply face masks; 2,000 units of N-95 masks; and a number of personal protective equipment (PPE) kits and other medical supplies to various healthcare professionals in the country to help them in their fight against the virus.
In Lombardy, Italy, the company supported hospitals with a donation of 1 million euros. The money was added to an aid fund that regional authorities set up to help procure equipment for intensive care units in hospitals with the greatest needs.
Read more COVID-19 coverage here: MyPMP.net/COVID-19