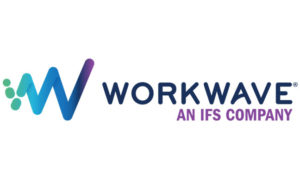 WorkWave, a Holmdel, N.J.-based provider of cloud-based software solutions, was named a 2020 NJBIZ Best Place to Work in New Jersey for the eighth year.
The NJBIZ Best Places to Work in New Jersey awards program recognizes and honors the top places of employment in New Jersey that benefit the state's economy, workforce and businesses. The Best Places to Work in New Jersey virtual awards ceremony took place on Thursday, Sept. 17.
"Being named a Best Place to Work is a true testament to our employees who live by our values each day," WorkWave CEO David Giannetto said in a news release. "It is a direct reflection of our team, and the passion they have for the company and our customers. Although we have not been physically together in the office most of this year, the WorkWave culture has kept our team unified, focused on supporting each other, and delivering the best performance our company has seen in recent history."
Since the company's last appearance on the NJBIZ Best Places to Work list, WorkWave has created a credit union partnership offering financial wellness classes; formalized soft skill, leadership and sales training; and hosted monthly company virtual happy hours and recurring town hall meetings. To help employees reduce out-of-pocket costs, WorkWave is now offering Teledoc services to employees on its medical plan. This upgrade to WorkWave's benefits package allows employees to contact a medical professional via phone or computer for quick medical attention, reducing confusion for employees and maintaining the same high level of quality care at a 0 percent increase in costs for medical coverage.
The company also provides a variety of perks including free lunch daily from local restaurants, company-wide health and wellness events, team-building events and employee appreciation days. WorkWave also supports the local community through beach cleanups and contributions to the local food bank.
RELATED: WorkWave opens registration for virtual 2020 user conference

Heather Gooch is the editor for
PMP
magazine. She can be reached at
hgooch@northcoastmedia.net
or 330-321-9754.