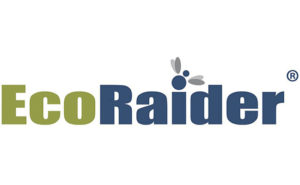 North Bergen, N.J.-based EcoRaider, a leading botanical pest management product manufacturer, has announced its slate of Zoom webinar dates and topics for the fall and winter. All times are listed in Eastern:
Oct. 27, 3 p.m.: Fruit Fly Control
Nov. 24, 1 p.m.: Bed Bugs in Multi-Unit Housing
Dec. 29, 3 p.m.: Cockroach Control
Jan. 26, 3 p.m.: Mosquito Control
The webinars will be presented for pest management professionals (PMPs) by Dennis Judy and Ed DeMask. Judy has spent 18 years as national technical manager at Orkin, 17 years before that with Allgood Pest Solutions, and is former chairman of the Georgia Pest Control Association. DeMask is an industry veteran of more than two decades, specializing in sales and marketing.
At press time, approval for continuing education units (CEUs) is pending in several states.
Upon completion of the webinar, PMPs will have a special opportunity to sign-up for free product sampling at the conclusion of the webinar. For more information or to register, visit EcoRaiderPMP.com/ceuwebinar.
EcoRaider manufactures botanical products that are registered as Federal Insecticide, Fungicide and Rodenticide Act (FIFRA) 25(b) exempt, which means they may be used by pest management professionals in sensitive areas, including kitchens, schools and hospitals. With formulations in ready-to-use (RTU), ER-22 concentrate and ER-3 concentrate, the products are labeled to delivers fast, effective control of mosquitoes, bed bugs, ants, cockroaches and more.
Past webinar topics this year include:
Developing a Green Pest Management Program
How to Handle Multi-Unit Housing
Minimum Risk Mosquito Control
Resistance and How to Manage
Perimeter Pest Control
Minimum Risk Mosquito Control
Integrated Pest Management (IPM) for Schools
Sensitive Issues for Healthcare Accounts

Heather Gooch is the editor for
PMP
magazine. She can be reached at
hgooch@northcoastmedia.net
or 330-321-9754.