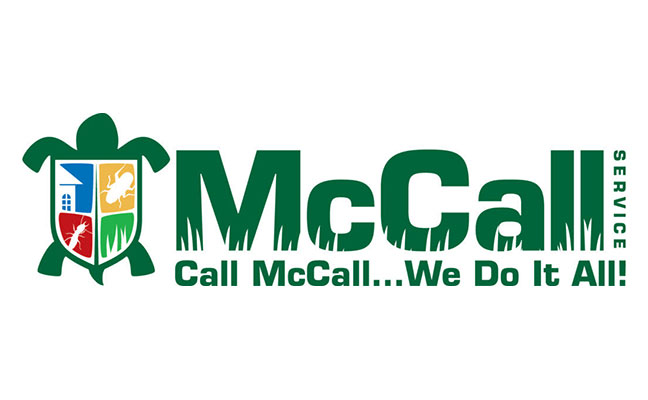 McCall Service has been ranked sixth in a list of top veteran-owned businesses by a local publication, the Jacksonville (Fla.) Business Journal. McCall Service has been family- and veteran-owned since being founded in 1928, and boasts three generations of soldiers and airmen across its three generations of ownership by the Cooksey family:
The late J. Bryan Cooksey Jr. served in the U.S. Army from 1953 to 1955. Returning to civilian life, he started a pest control business that he eventually sold to Terminix, becoming a training director for the company. Cooksey then joined McCall Service, which had started out as an ice company and by then only sold heating oil, to start its pest control division. He quickly rose to the rank of president, and then bought the company in the late 1980s.
President and CEO J. Bryan Cooksey III served in the U.S. Army as an Infantry Officer after graduating from USMA, West Point.
CFO David Cooksey graduated from the U.S. Air Force Academy in 1989. He then served across the Middle East during Operations Desert Shield, Desert Storm and Iraqi Freedom, and retired from the U.S. Air Force Reserves as a Colonel in a Combat Search and Rescue Wing based in Patrick AFB in 2017.
EVP Jennings B. Cooksey IV served as an officer in the U.S. Army.
Tampa Bay Branch Manager Josh Cooksey graduated from the U.S. Military Academy at West Point and served five years within the U.S. Army.
In a news release, McCall noted that it also "strives to recruit U.S. military veterans because of the value and commitment to excellence these dedicated individuals bring to the table."