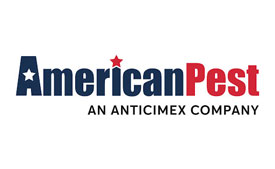 Fulton, Md.-based American Pest, an Anticimex Company, has acquired Intrastate Pest Control Co. and Valley Termite & Pest Control, collectively referred to as "Intrastate." The pair of family-owned firms are based in Charlottesville and Staunton, Va., respectively. Terms were not disclosed, but the deal brings 35 employees to American and is the company's 13th acquisition in four years. Paul Giannamore and Franco Villanueva-Meyer of The Potomac Co. represented and acted as exclusive financial advisors to Intrastate and Valley in these transactions.
Intrastate Pest Control was founded in 1969 by Bob Wells. Greg Wells began full-time in the business in 1994, and bought the business from his father in 2009. Valley Termite & Pest was purchased by Greg and his wife, Barbara, in 2004.
"We are delighted to unite our business with Intrastate and Valley, which are both very highly regarded by their customers and have a long history of integrity and excellence. We look forward to continuing to provide a high level of service to their loyal customers," American Pest President David Billingsly said in a news release. "The people who will be joining our team at American Pest are highly skilled professionals, and we are proud to welcome them to our organization."
Greg Wells added in the news release: "Our goal at Intrastate Pest Control is to provide our customers with effective, ecologically responsible pest management solutions, protecting health, households and the Earth. With this merger, we found a partner with comparable values, a partner focused on service excellence, who will continue to provide opportunities for our team as well as additional service offerings to our customers to compliment what Intrastate already provides. When it's time for me to retire, I look forward to leaving my family and team in good hands with American Pest."

Heather Gooch is the editor for
PMP
magazine. She can be reached at
hgooch@northcoastmedia.net
or 330-321-9754.