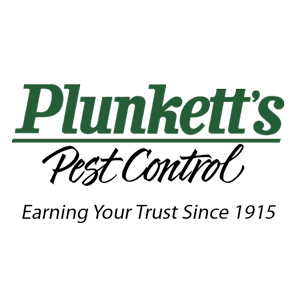 Fridley, Minn.-based Plunkett's Pest Control has acquired Carter Pest Services, Farmington, N.M.
Carter provides residential and commercial pest control services throughout New Mexico, western Texas, Colorado and eastern Arizona. With this acquisition, Plunkett's service territory will expand across New Mexico and into Colorado, growing its service footprint to 22 states.
"Carter is a rare gem. An opportunity to acquire a high-quality, well-known brand in the southwest region comes along only once every 20 years," said Plunkett's President Stacy O'Reilly in a news release. "We're excited to learn from their team and share our resources to further develop the region. We're committed to providing clients with the same level of service they have come to expect."
Founded in 1980, Carter Services was started by Bruce Carter with an idea and a truck. Carter will be continuing on with Plunkett's.
"I'm thrilled to work with Plunkett's. Like us, they are a family-owned business with a reputation of innovation," Carter said. "We bring expertise about bird exclusion and pests of the southwest, and Plunkett's brings investments in training and software. They are like us, but with a few decades head start. We're stronger together and are only going to get better from here."
ABOUT PLUNKETT'S PEST CONTROL
Plunkett's Pest Control was founded as Plunkett's Exterminating Co. in 1915 by Tom Plunkett, who died in 1923. Technician Bill O'Reilly purchased the company from the Plunkett family that year, and his family has been at the helm ever since: Bill's son John took over as president in 1968, and John's daughter Stacy has been president since 2003.
Currently, the company has offices in Fridley, Minn., and Columbus, Ohio, and serves customers in 22 states.