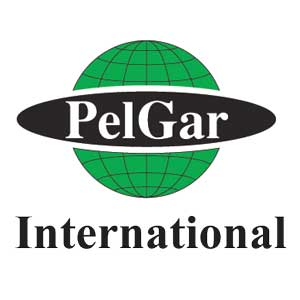 On Jan. 1, 2021, Paragon Professional Pest Control Products became the master distributor of PelGar products, thus working directly with distributors throughout the United States. PelGar's product line includes Brigand SB, Brigand WB, Monark SB, RodentStop and Protector hand sanitizer, as well as new products being planned for release in 2021.
"We have taken this positive step forward in our distribution strategy due to the increasing volume of business we conduct in the United States," Andrej Branc, Pelgar's Americas business manager, said in a news release. "As we grow this market, we want to ensure that we continue to provide [the industry] with a great quality of service. Paragon is an industry leader in the distribution of pest control products, already serving the entire United States from their mid-south distribution hub, and their full sales team will support [industry distributors]."
ABOUT PARAGON
Based in Memphis, Tenn., and possessing a sales staff with more than 100 years of cumulative industry experience, Paragon provides distributors of specialty chemicals and and professional pest control products with quality service, training and technical support. This experience has also allowed Paragon to forge long-term partnerships with basic manufacturers, distributors, formulators and pest management professionals throughout the United States and the Caribbean.
Paragon markets and supports a full line of products from Atlantic Paste & Glue, Co., BASF Pest Control Solutions, PelGar USA and Mattress Safe. Paragon also markets and supports select products such as Conquer Residual Insecticide Concentrate, Prelude Termiticide/Insecticide, Orthene PCO Pellets, CoreCovers, The Little Blue Bait Gun, Super Coach Pro 6 Backpack IPM Vacuum, and Temp-Vent Automatic Foundation Vents.
ABOUT PELGAR
PelGar International is a leading British manufacturer of rodenticide and insecticide products for the control of public health and farming pests around the world. It operates from its headquarters in Hampshire, England, and through local offices in mainland Europe, Africa, Australia and North America. Its analytical and formulation laboratory ensures product quality from two UK manufacturing sites, while its technical team provide valuable insights into the behavior and biology of target rodents and insects.

Heather Gooch is the editor for
PMP
magazine. She can be reached at
hgooch@northcoastmedia.net
or 330-321-9754.