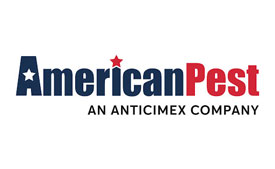 American Pest, an Anticimex company based in Fulton, Md., has acquired Arrow American Pest & Termite Control, a family-owned firm based in White Plains, Md. Terms were not disclosed, but Paul Giannamore and Franco Villanueva-Meyer of The Potomac Co. represented and acted as exclusive financial advisors to Arrow American Termite & Pest Control in this transaction.
Arrow American Termite & Pest Control was founded in 2002 by Bonnie Morris. "Our goal at Arrow American is to provide our customers with effective, ecologically responsible pest management solutions, protecting health, households and the Earth," she said in a news release. "With this merger, we found a partner with comparable values — a partner focused on service excellence — who will continue to provide opportunities for our team as well as additional service offerings. I am confident that my team and my customers remain in good hands with American Pest."
The acquisition is American Pest's 14th acquisition in five years. "We are delighted to unite our business with Arrow American, who is highly regarded by its customers for commitment to integrity and excellence,' President Michael Schmitt said in the news release. "We look forward to continuing to provide a high level of service to Arrow American customers. The people who will be joining our team at American Pest are highly skilled professionals, and we are proud to welcome them to our organization."
ABOUT AMERICAN PEST
American Pest, a part of Anticimex Group, has been providing integrated pest management (IPM) solutions since 1925. Its team consists of more than 300 brand ambassador,  specialists in pest prevention and customer experience. The company credits its tradition of excellence to its employees, who protect 45,000 homes and businesses and millions of square feet of federal offices and institutions throughout Washington D.C., Maryland, and Virginia.