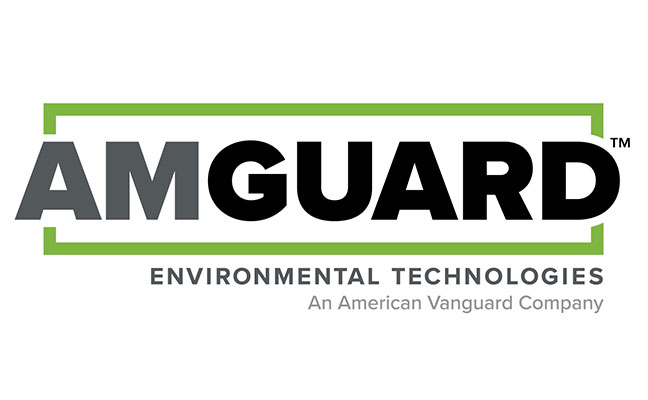 The American Vanguard Corp. announces that its AMVAC Environmental Products brand is now operating under the new name of AMGUARD Environmental Technologies. According to a news release, the name change "reflects AMGUARD's strategic commitment to providing a compelling portfolio of technology and innovative solutions to the markets it serves," which includes the professional pest, public health, golf, lawn care, and ornamental markets.
The move is also part of the Newport Beach, Calif.-based American Vanguard Corp.'s long-term strategy "to grow and redefine its position in non-crop and highly technical markets through portfolio expansion, innovation, licensing, and strategic acquisitions. From its headquarters in Research Triangle Park, N.C., AMGUARD and its family of professional and specialty brands will leverage expanded supply chain, operations, and financial management capabilities across the business to support its growth and portfolio initiatives," according to the news release. AMGUARD brands include Avesta, Navigator, Nuvan, Prelude, ProVerde, Wisdom and more.
The new name is a derivative of American Vanguard, tying into the parent company's 50-plus-year history as a diversified specialty and agricultural products company focusing on crop protection, turf and ornamental markets, and public health applications.
"Our company's new identity perfectly suits our strategic direction and vision, which is to be the fastest-growing provider of technology and innovation in our markets," Shayne Wetherall, CEO of AMGUARD Environmental Technologies, said in the news release. "Across our AMGUARD family of professional and specialty brands, we have never been more excited about what the future holds."
AMGUARD will continue to leverage research and development (R&D) and innovation centers within the American Vanguard family, with strong pipelines from sibling companies such as Envance Technologies, which develops insect pest and weed control solutions that leverage its receptor-targeting technology and novel formulation, and TyraTech, a life sciences R&D company with proprietary screening platforms that focus on the discovery and development of nature-derived biochemical insect and parasite control technologies.