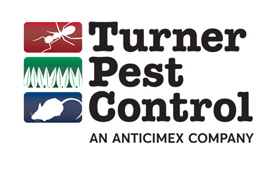 Jacksonville, Fla.-based Turner Pest Control, an Anticimex company, has acquired Fahey Pest & Lawn Solutions.
Terms were not disclosed; Paul Giannamore and Franco Villanueva-Meyer of The Potomac Co. represented and acted as exclusive financial advisors to Fahey Pest & Lawn Solutions in this transaction. Headquartered in Sarasota, Fla., the 75-year-old company has a 4.9-star Google Rating with more than 2,400 reviews from satisfied customers.
"Fahey Pest & Lawn Solutions' outstanding reputation is its greatest asset, and one that we're honored to now be associated with," Turner Pest Control President Bill Talon said in a news release. "Joining our companies also means that Turner will be able to expand our services by offering expert pest control lawn services to customers in Charlotte, Manatee and Sarasota counties."
Fahey Pest & Lawn Solutions Owners David and Terry Pomfret cite the company's goals for growth in its choice to join with Turner Pest Control, saying in the news release, "Turner Pest Control is well-positioned to continue our rapid expansion within our service area. We believe this acquisition offers tremendous opportunities not only for our loyal customers, but also for our team members. With Turner's place within the Anticimex group, we're confident that the future of our combined company is very bright."
ABOUT TURNER PEST CONTROL
Founded in 1971, Turner Pest Control has more than 400 team members to serve residential and commercial clients in Florida and South Georgia. It is a member of the National Pest Management Association and is QualityPro certified. Turner provides pest control, termite prevention, lawn services and bed bug elimination services, as well as its exclusive TurnerGuard all-in-one pest and termite prevention solution.