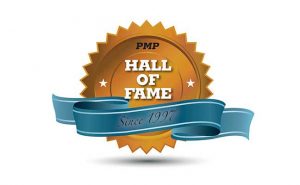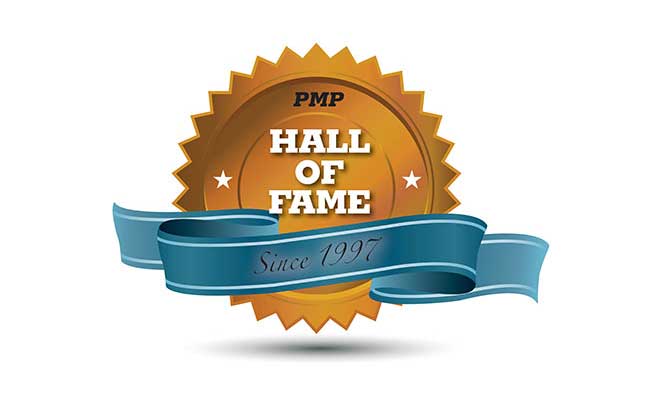 Pest Management Professional (PMP) looks forward to connecting in person with industry professionals attending the National Pest Management Association's PestWorld 2021 convention and expo in Las Vegas, Nev., this November. PMP will be at Booth 216 in the exhibit hall, but has decided to wait until 2022 to hold the next PMP Hall of Fame (HOF) banquet and induction ceremony. It is tentatively scheduled for Oct. 10, 2022, in Boston, Mass.
"There's nothing better than starting the conference by breaking bread and honoring deserving industry pioneers," said Marty Whitford, PMP's publisher and editorial director. "We will gather again for the PMP HOF in 2022, when we feel confident the event will be safe for all."
The PMP HOF — held annually at the time of (although separately from and independent of) PestWorld — celebrates the contributions of men and women who devoted their careers to advancing the professional pest management industry. Since 1997, an annual black-tie event acknowledges our latest inductees' outstanding contributions. Browse the biographies of past winners and more at PMPHallofFame.net.
"The PMP HOF, pest control's premier industry recognition event, will be bigger and better than ever in 2022, as we unveil an expanded attendee format," added Whitford. 
If you would like to nominate a deserving individual for induction into the PMP HOF, please visit PMPhalloffame.net/nominate.
To order a copy of PMP's Titans of Industry: How 20 Classes of PMP Hall of Famers Helped Shape and Grow Professional Pest Management, please visit: Amazon.com/Titans-Industry-Classes-professional-management/dp/1539027716.
The book examines the remarkable achievements of 87 PMP Hall of Fame inductees, shining a spotlight on the pioneers who forever changed the perception of our industry by professionalizing pest management practices.
PMP's commitment to helping professionalize the industry can be traced to 1933. That's when PMP Hall of Famer Al Cossetta launched Exterminators Log — the precursor to PMP. We continue that tradition now by sharing the rich history of our close-knit industry with you, the all-too-often unheralded professionals who ensure its integrity.