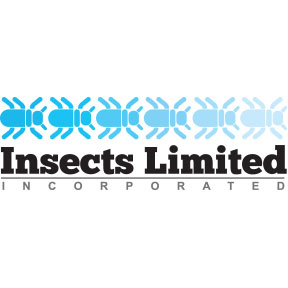 On Aug. 20, starting at noon Eastern, Westfield, Ind.-based Insects Limited will present a live one-hour webinar titled "The Science Behind Insects Limited's Products."
As noted in a recent blog post on Insect Limited's website, "We took a poll during episode 15 of our webinar series asking our viewers which future topics they would most like to receive an education on. This led us to Episode 16 on the basics of Fumigation. The second-highest score received in the poll was on the topic of Insects Limited pheromone technology and what makes it different from the other pheromone products on the market."
The virtual training is recorded and free to those who sign up. Those interested can sign up to also view all of the previously recorded training on Insects Limited's website at InsectsLimited.com/conferences.
ABOUT INSECTS LIMITED
Established in 1982 by Pest Management Professional Hall of Famer David Mueller, BCE (Class of 2019), Insects Limited researches, tests, develops, manufactures and distributes quality pheromones and trapping systems for stored product insects throughout North America and in more than 60 countries worldwide.
Before the U.S. methyl bromide phaseout began in 2005, Mueller and his team worked tirelessly to find alternatives, so that food commodities could be protected for public health. This now-retired businessman, entomologist and Eagle Scout spent his career looking at ways to provide successful pest management and prevention with fewer chemicals.
Today, the company continues to specialize in a niche of pest control that has developed into a business that provides products and services that are mainstream in protecting stored food, grain, museum collections, tobacco, and fiber worldwide.