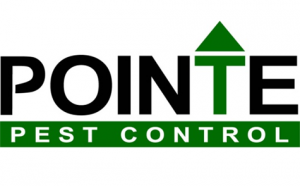 Pointe Pest Control celebrated its 15-year anniversary since it first opened in Spokane, Wash., in 2006.
Founded by Inland Northwest resident Jacob Borg, Pointe Pest Control has expanded to more than 40 locations in Washington, Oregon, Idaho and Montana, and plans to continue expanding to new communities and regions. The company currently employs more than 270 full-time team members.
Throughout its growth, Pointe Pest Control has maintained a commitment to professionalism, integrity and excellence in service, according to a news release from the company.  and the message of "Bigger isn't better… better is better."
Pointe Pest Control provides residential and commercial pest control, bed bug treatments and specialty pest services, including termite services, carpenter ant control, rodent exclusion, trapping and wildlife removal.
Each year, the company conducts a charitable bed bug treatment program called "Take a Bite of the Holidays," which includes a complete bed bug treatment for a family in need. It also supports local organizations and youth sports as part of its community focus.
Pointe Pest Control also offers an annual scholarship program for graduating seniors in Washington, Idaho, Oregon and Montana. The three winners of this year's scholarship competition included Ethan Miller, Aishwarya Grandhe and Jessica Gorman.
The idea behind the scholarship is to give a leg up to promising young people who are committed to spreading goodwill as they move into the future.
A key component of the application process is the applicant's experience in good works in their communities.  Pointe Pest Control looks for the applicant's desire and familiarity with a pay-it-forward mindset.
In an Aug. 9 blog post announcing the scholarship winners, the Pointe Pest Control team said it looks for the applicant's desire and familiarity with a pay-it-forward mindset and takes pride in the scholarship winners who are exemplars of those qualities.