The Chick-fil-A College Football Hall of Fame named Arrow Exterminators as its official pest control partner.
The College Football Hall of Fame is an interactive experience with historic college football artifacts and state-of-the-art multimedia exhibit located in the heart of Atlanta, Ga.'s sports, entertainment and tourism district.
Atlanta-based Arrow Exterminators is a family-owned pest control company with more than 140 service centers around the country.
Since 1964, Arrow Exterminators has gone "Beyond the Call" to protect families, homes and businesses. The company prides itself on using the most effective and environmentally responsible methods on the market.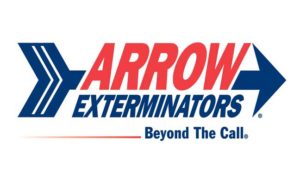 Arrow Exterminators will join the list of national brands with headquarters in Atlanta partnering with the College Football Hall of Fame, including Chick-fil-A, Coca-Cola, The Home Depot and Southern Company.
"We are thrilled to have Arrow Exterminators as our official pest control partner at the Hall of Fame. Their Beyond the Call customer service and family-first approach to business aligns perfectly with our core values," CEO of the College Football Hall of Fame Kimberly Beaudin said. "Arrow Exterminators is an icon in Atlanta with a deep-rooted history back 57 years and as a prominent Atlanta-based destination, we are proud to work alongside their tremendous team."
The partnership began in January 2021, and Arrow Exterminator will provide its LEED Silver certified services to the College Football Hall of Fame. The services include insect control, rodent control and exclusion, fly control, drain management and more.
"The College Football Hall of Fame is one of the nation's greatest institutions based in our hometown and it's an honor to partner with the non-profit organization to provide our consistent, superior-quality commercial services," CEO of Arrow Exterminators Emily Thomas Kendrick said. "Even though pests and rodents are small, their effect on a high-traffic business such as the Hall can be enormous. We are excited to protect the Hall from these issues for years to come."