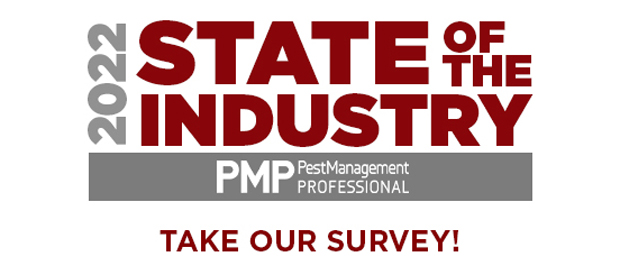 For some pest management professionals (PMPs), 2021 must feel like one long curveball. The current job market, the extra fickleness of some customers, the pandemic ripple effects that seem to change daily — the list goes on.
For other PMPs, though, there have been silver linings. It has been a year of streamlining, learning, adjusting and now, 2022 stands to perhaps be when they'll really reap the rewards.
Perhaps you fall into one of these extremes, or somewhere in the middle. Or none of the above. Don't keep this info to yourself — tell us about it! Take our 2022 State of the Industry survey today so that in our November issue, we can all help the industry at large learn and grow.
What's in it for you? Well, if you're one of the first 50 PMP subscribers to fill out the form and opt in for it, you'll receive all three of these fabulous prizes:
A copy of Harvey Goldglantz's Marketing Matters
A copy of Lloyd Smigel's Bug People to Business People
A PMP vehicle magnet
You also will be entered to win:
Pests Rock On poster (5 winners)
Pests Playing Poker poster (5 winners)
$50 gift card (5 winners)
A copy of Dan Gordon's From Technician to CEO (5 winners)
You can check out our results and analysis from previous PMP State of the Industry reports here. Thanks in advance for taking the 2022 survey!